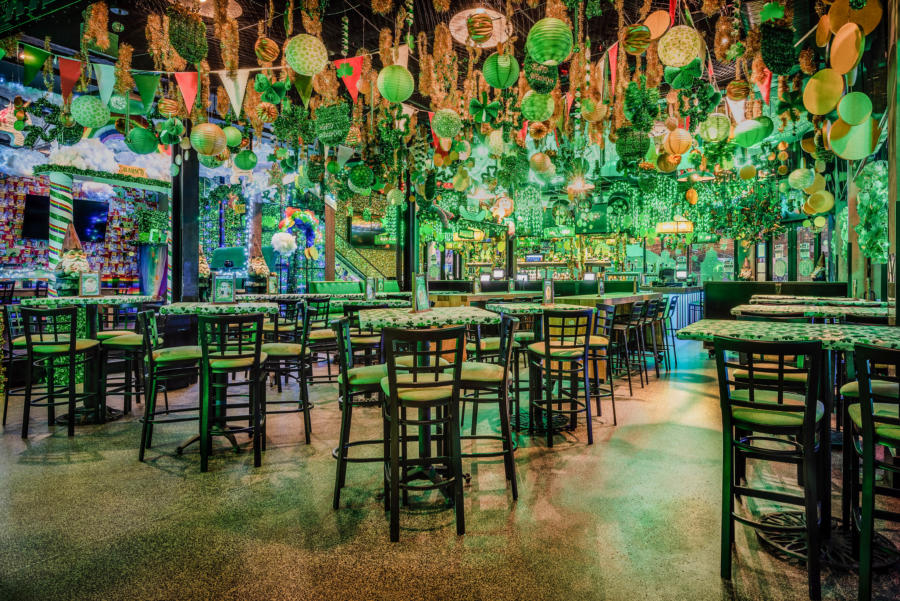 St. Patrick's Day in Chicago is a celebration like no other. With a substantial Irish population — and offering one of the biggest city-wide St. Patrick's Day celebrations anywhere — Chicago is the perfect place to spend this holiday.
If you're looking for a barstool to call home for the day, Chicago's many local bars and restaurants get into the Irish spirit with specials and celebrations all March long.
Whether or not your ancestors came from Dublin, or you're just honorary Irish for the weekend, these are some of the best ways to celebrate St. Patrick's Day 2022 in Chicago.
Where to celebrate St. Patrick's Day in Chicago: bars and restaurants
Cork & Kerry: The south side of Chicago is known for having deep Irish roots. Those who want to get into the spirit of St. Patrick's Day at an authentic Irish pub should consider one of the Cork & Kerry locations. Whether you choose the Bridgeport or Beverly location, the luck of the Irish will be with you.
Charm'd: This pop-up experience in Wrigleyville features floor-to-ceiling decorations and over-the-top themed drinks across multiple rooms and levels. Make your reservations today.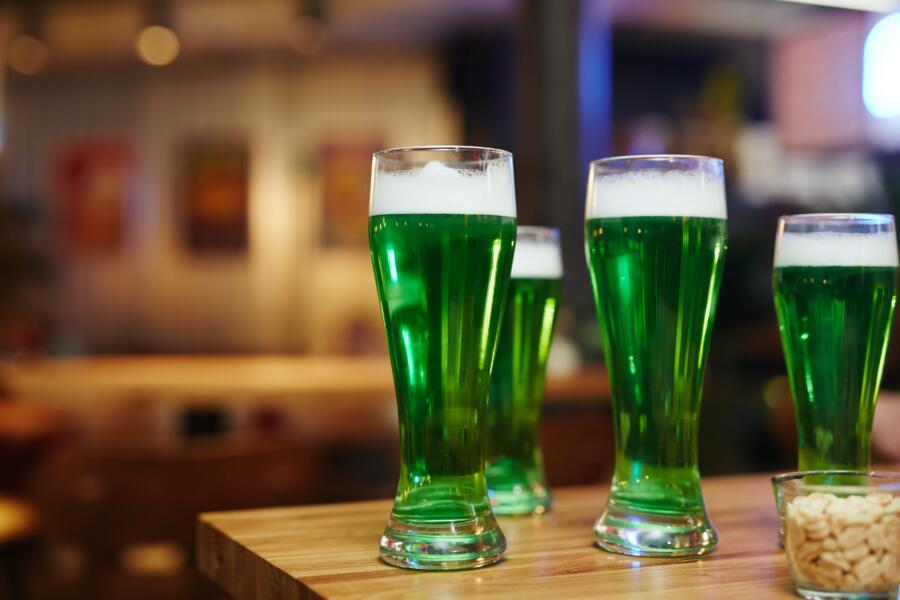 PB&J: For many, St. Patrick's Day celebrations begin bright and early. If you're part of this crowd, consider kicking things off at PB&J. Starting at 8 a.m. on March 12, PB&J is offering an Irish Drink and Bites package. And you'll really be awake when the bagpipers swing by at 10 a.m. You want to snag tickets to this event ahead of time.
The Gage: The Gage is a great dining choice for those hoping to catch the St. Patrick's Day parade and river dyeing. Whether you're more into The Gage's impressive selection of spirits or a Guinness on tap, everyone will appreciate the proximity to festivities, as well as the historic building and establishment's thoughtful ambiance.
LG'S Bar & Kitchen: Whether you're more interested in the happy hour festivities on Friday night, the full-day celebration on Saturday, or the "Hair of the Dog" specials the following day, LG's Bar & Kitchen in Old Town has you covered all the way.
Chief O'Neill's: Not only has it been called the best Irish Pub in Chicago, but it has previously been voted one of the ten best in the entire world. To live up to its reputation, Chief O'Neill's has an entire St. Patrick's Day Festival starting the weekend of March 4. There will be all-day (and all-night) events on Saturday, March 12, as well as on St. Patrick's Day itself. It's the place to be for an all-out Irish Pub St. Patrick's Day experience.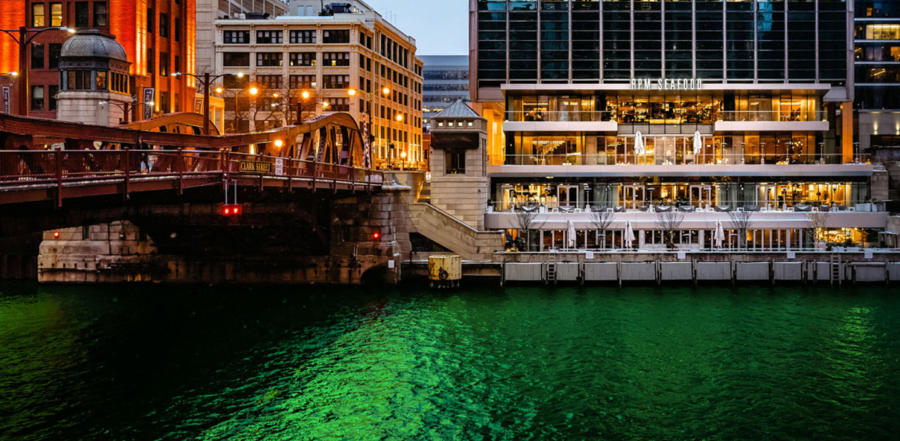 Pizzeria Portofino: Enjoy signature cocktails, passed appetizers, pizza stations, and a front-row seat to the dyeing of the Chicago River at Pizzeria Portofino. Grab your tickets today for general admission and VIP table reservations.
Mrs. Murphy's & Sons Irish Bistro: Another great example of a Chicago Irish Pub, Mrs. Murphy's & Sons Irish Bistro in North Center provides a great venue for those wanting an authentic way to celebrate the holiday. You can now make table reservations for dates ranging from March 2 – 20.
Emerald Loop Bar & Grill: Only a stone's throw from the river, this is an ideal location to take in all things green. The bar opens early on March 12 and March 17, so you'll get to savor a whole day of Irish food and drinks. Additionally, they're serving green beer from now through March 17.
The J. Parker: Say "slainte!" with skyline and lake views at this rooftop St. Patrick's Day party. Your ticket is an all-inclusive party package, with unlimited food, an open bar with themed cocktails, a live DJ, plus an option for reserved lounge seating.
aliveONE: Anyone looking for a respite from the action on March 12 can find a haven in Lincoln Park's aliveONE. With $5 green beers and half-price happy hours, this is a laid back place to celebrate. On the actual holiday, there will be a happy hour from 5 p.m. – 7 p.m., along with free live music.
The Owl: The Owl in Logan Square is offering an opportunity to truly party until morning this St. Patrick's Day, as the bar will stay open until 5 a.m. on Saturday, March 12 (well, technically Sunday by that point). Plus, they're advertising an Irish drink special of $9 for a Guinness and Jameson shot combo.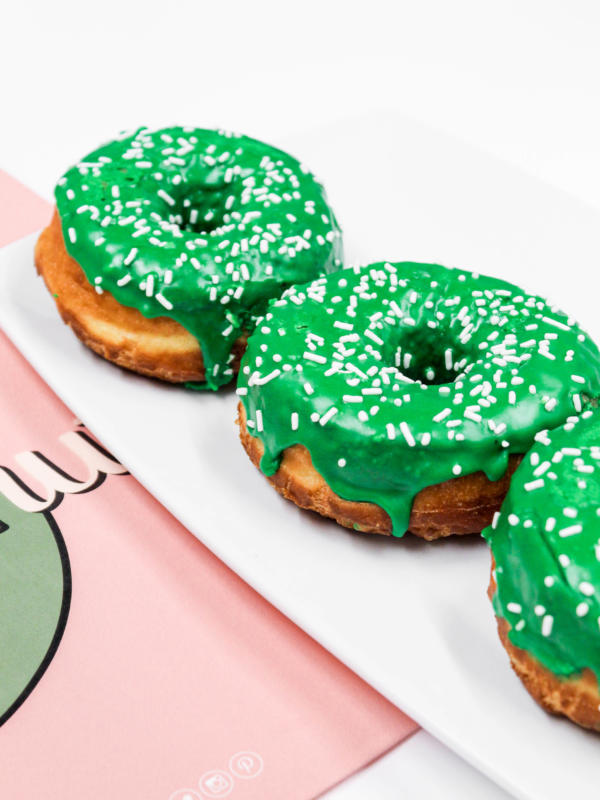 Stan's Donuts
Stan's Donuts & Coffee: One way to satisfy your St. Patrick's Day sweet tooth is by stopping at Stan's Donuts. From March 10 – 17, Stan's Donuts will be serving up some of its special St. Patrick's donuts: chocolate emerald dipped, chocolate green mint dipped, green river glazed, and Irish cream bismark.
Shamrock'n the Block: Old St. Patrick's Catholic Church will be hosting their annual pop-up Irish pub, Shamrock'n the Block, with live music, food, and a heated tent beer garden. There are also events for kids, such as a balloon artist, a magician, and Irish dancing lessons. Shamrock'n the Block will be on March 12 from 12 – 6 p.m.
Central Park Bar: As a neighborhood bar, Central Park Bar is a great place to meet those who live within walking distance while also enjoying the holiday. They're offering a Guinness and Jameson shot combo for $8.50 on March 12 and 17. Patrons can also take advantage of a half-price happy hour from 4 – 7 p.m. on St. Patrick's Day itself.
It's special when a city embraces a holiday with such zeal in the way Chicago has adopted St. Patrick's Day. There's an ideal option for your preferences no matter how you want to celebrate St. Patrick's Day 2022 in Chicago.