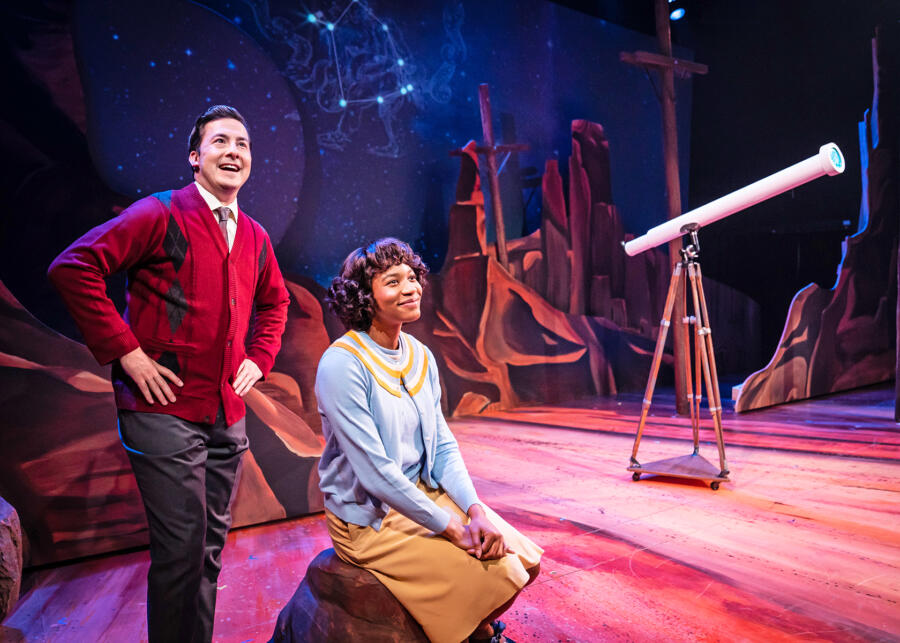 Chicago is known across the world for its innovative and vibrant live theatre scene. Add a performance (or two!) to your itinerary – plus, experience many shows on a budget with half-price theater tickets from Hot Tix!
The Devil Wears Prada

Musical
Broadway In Chicago at the James M. Nederlander Theatre
Playing July 19 – Aug. 21 
Runway magazine. The supreme authority of the high-fashion world, and the new home of assistant Andy Sachs. It's a position a million people would kill for, but under the sharp stilettos of Runway's legendary editor-in-chief, Miranda Priestly, the job is no dream. Up against Miranda's blistering leadership and stratospheric expectations, Andy is pushed to the edge, forced to choose between her career and her own happiness. Check for half-price tickets at Hot Tix!
Where We Belong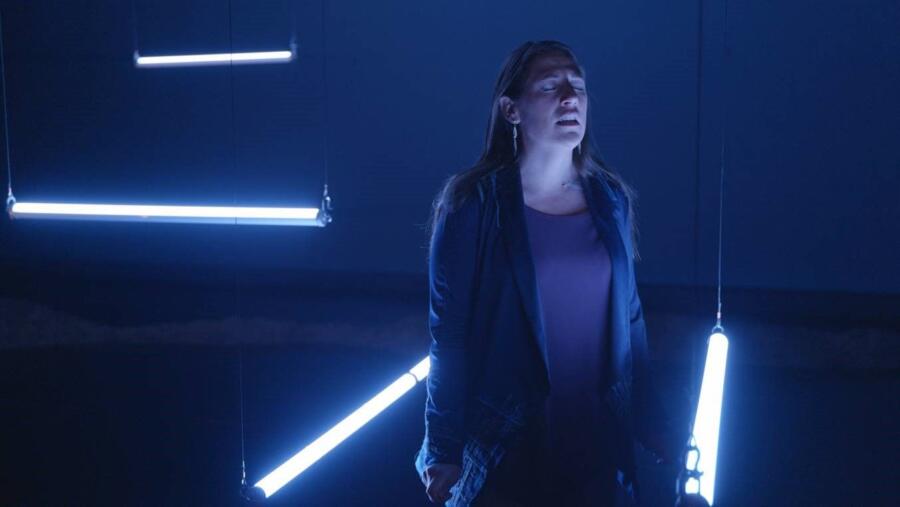 Drama
Goodman Theatre
Now Playing – July 24
An Indigenous theatre-maker journeys across geographic borders, personal history, and cultural legacies; in search of a place to belong. In 2015, Mohegan theatre-maker Madeline Sayet travels to England to pursue a Ph.D. in Shakespeare. Madeline finds a country that refuses to acknowledge its ongoing role in colonialism, just as the Brexit vote threatens to further disengage the UK from the wider world. In this intimate and exhilarating solo piece, Madeline echoes a journey to England braved by Native ancestors in the 1700s following treatise betrayals – and forces us to consider what it means to belong in an increasingly globalized world. Check for half-price tickets at Hot Tix!
cullud wattah

Drama
Victory Gardens Biograph Theater
Now playing – July 17
Thanksgiving, 2016: Flint, Michigan has been without clean water for 936 days. Marion, a third-generation General Motors assembly line worker, worries over impending layoffs while struggling to fight the poison that floods her home–and her family's bodies. When her sister, Ainee, seeks restitution for lead poisoning, secrets bubble to the surface, threatening to capsize not only their family, but all of Vehicle City. Check for half-price tickets at Hot Tix!
Choir Boy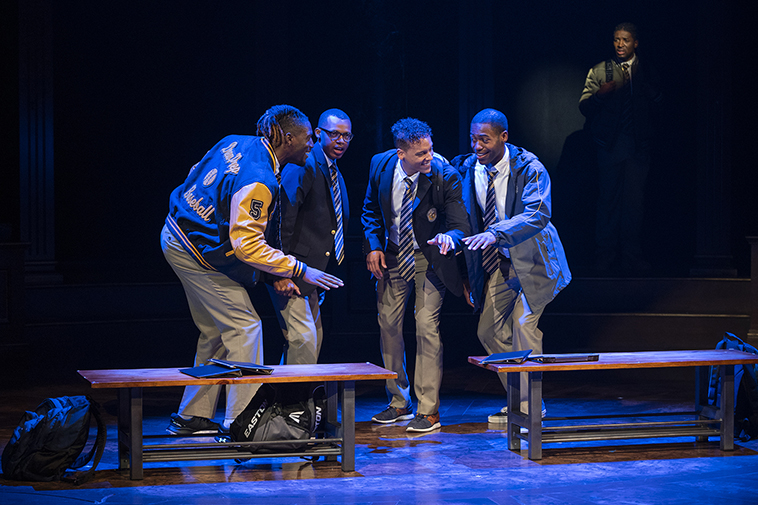 Drama
Steppenwolf Theatre
Playing June 16 – July 24
Pharus Young is now a senior at the Charles R. Drew Prep School for Boys, an institution committed to building "strong, ethical black men," where he endeavors to be the best leader of the school's prestigious choir in its 50-year history. But in a world built on rites and rituals, should he conform to the expectations of his peers in order to gain the respect he desperately seeks? Written by Oscar-winning ensemble member Tarell Alvin McCraney (Moonlight), this Tony-nominated play—threaded throughout with soul-stirring a cappella gospel hymns—is the story of a young gay black man and his battle between identity and community. Choir Boy is an elegy to quiet rebellion, filled with the sound of longing and aspiration. It is a love song in pianissimo to the unseen heart that beats inside us all. Check for half-price tickets at Hot Tix!
Fences
Drama
American Blues Theater at Theater Wit
Now playing – Aug. 6
This is the sensational drama about Troy Maxson, a former star of the Negro Baseball League, who now works as a garbage man in Pittsburgh. Troy and his wife Rose want the American Dream – to own a house with a white picket fence that keeps the family safe and trouble out. When mistrust builds and secrets are revealed, this iconic Black family begins to crumble in America's embrace. Director Monty Cole's innovative and intimate production explodes Wilson's masterful text with raw emotion. You've never seen Fences like this before! Check for half-price tickets at Hot Tix!
It Came From Outer Space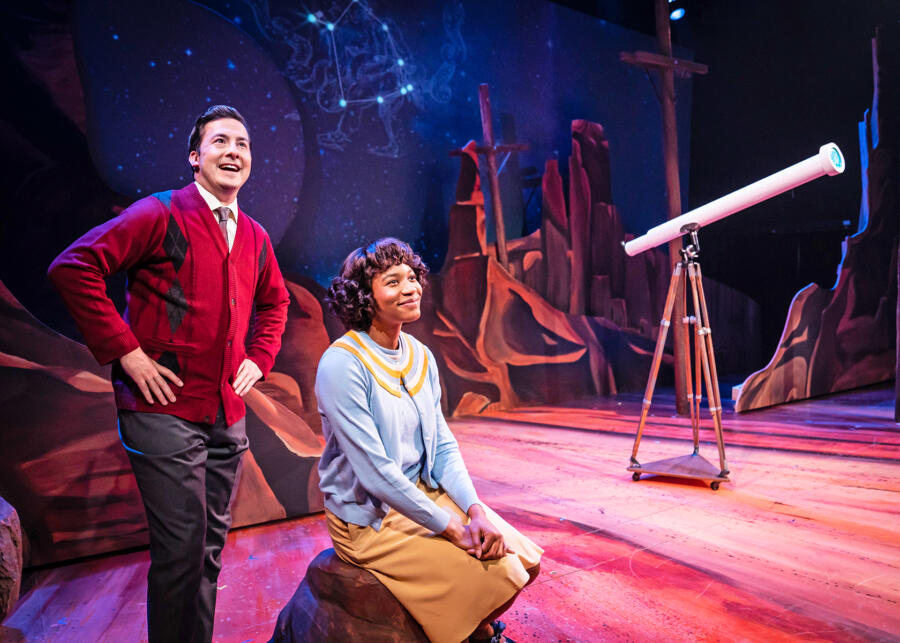 Musical
Chicago Shakespeare Theater
Now playing – July 24
Part otherworldly adventure, part screwball comedy, this World Premiere theatrical event takes its inspiration from Universal Pictures' cult classic '50s sci-fi film. Amateur astronomer John Putman becomes the laughingstock of his small town after encountering a spaceship that has crashed in the desert. When the "visitors" make their presence known, chaos ensues. Its clever musical score and irrepressible physical comedy make for a perfect summer night out. Come embrace the wonder of what lies just beyond the stars! Check for half-price tickets at Hot Tix!
Jesus Christ Superstar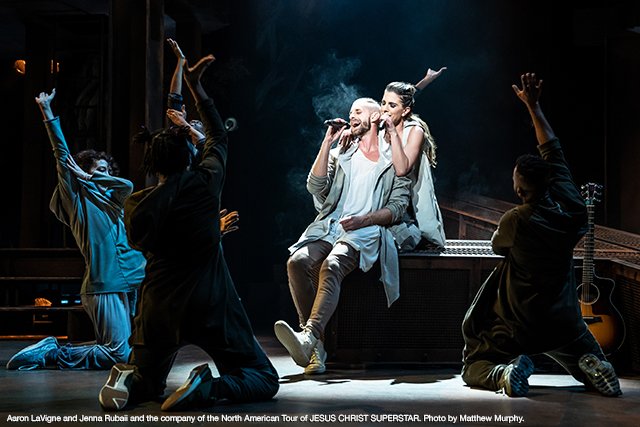 Musical
Broadway In Chicago at Cadillac Palace Theatre
Playing July 19 – 31
Celebrating its 50th Anniversary, a new mesmerizing production of the iconic musical phenomenon returns to the stage. Originally staged by London's Regent's Park Open Air Theatre and helmed by the acclaimed director Timothy Sheader (Crazy for You, Into the Woods) and cutting-edge choreographer Drew McOnie (King Kong, Strictly Ballroom), this production won the 2017 Olivier Award for Best Musical Revival garnering unprecedented reviews and accolades. Appealing to both theater audiences and concert music fans, this production pays tribute to the historic 1971 Billboard Album of the Year while creating a modern, theatrical world that is uniquely fresh and inspiring. Check for half-price tickets at Hot Tix!
The Playboy of the Western World
Drama
City Lit Theater
Now playing – Aug. 14
Controversial when first produced (Sinn Fein types felt it depicted the Irish as glamorizing violence so they, um, rioted at the premiere), it stands today as one of the world's classic comedies. A man walks into a bar. He announces he has killed his father with a shovel. "There's a daring fellow" is the response, and the folks in the bar offer him drinks and a place to stay, while women vie for his attention. "I'm thinking this night," he muses, "wasn't I a foolish fellow not to kill my father in the years gone by?" The next day his father shows up with a bandaged head and a blazing temper. Check for half-price tickets at Hot Tix!
Antigone
Drama
Retwist Theatre
Now Playing – July 31
Meet Antigone. A woman suddenly against the world, she just wants to give her brother a fair burial — and she isn't afraid to fight the patriarchy to do it. In this colloquial, light-fingered, and cutting translation, Antigone places personal allegiance before an unjust city law, a tenacious act that ultimately triggers others into a cycle of destruction. Check for half-price tickets at Hot Tix!
A Fine Feathered Murder – A Miss Marbled Mystery
Comedy
Hell in a Handbag Productions at Chopin Theatre
Now playing through July 31
Handbag goes posh with we take on everybody's favorite British mystery! Meet Miss Jane Marbled, an unassuming spinster with a knack for solving murders. It's a good thing because people drop dead wherever she goes. Join Miss Marbled as she visits her dear friend, the wickedly and ridiculously chic, Lady Violetta Fowler for the annual Fine Feathered Ball at the Fowler Estate, England's largest poultry farm. All is well until murder shows up, unannounced, and, in the most brutal fashion. Poor unflusterable Miss Marbled is left to contend with a rogues' gallery of suspects sure to delight audiences in the tastefully intriguing manner they've come to expect from Hell in a Handbag Productions. Check for half-price tickets at Hot Tix!
Note that the schedules included above are subject to change; visit the Hot Tix website for exact dates and half-price ticket availability. Visit ChicagoPlays.com to find other exciting productions on stage, and find insider guides to all things performing arts and the Chicago theatre scene to create your Chicago itinerary.