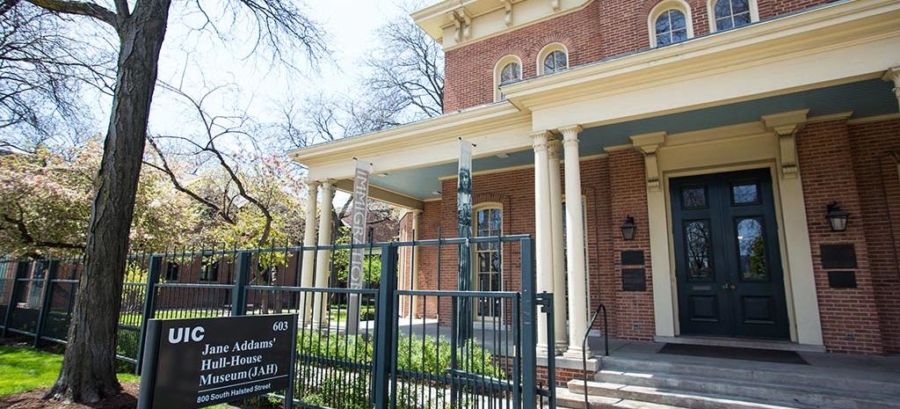 The city of Chicago has been shaped by a long line of bold, pioneering women, from Jane Addams to Ida B. Wells, and Women's History Month is the perfect time to reflect on that legacy. All month long, you'll find illuminating events honoring women in the arts, theatre, food, and beyond. 
Here's a roundup of events and attractions to celebrate Women's History Month and International Women's Day 2022 in Chicago.
Women's History Month exhibits and shows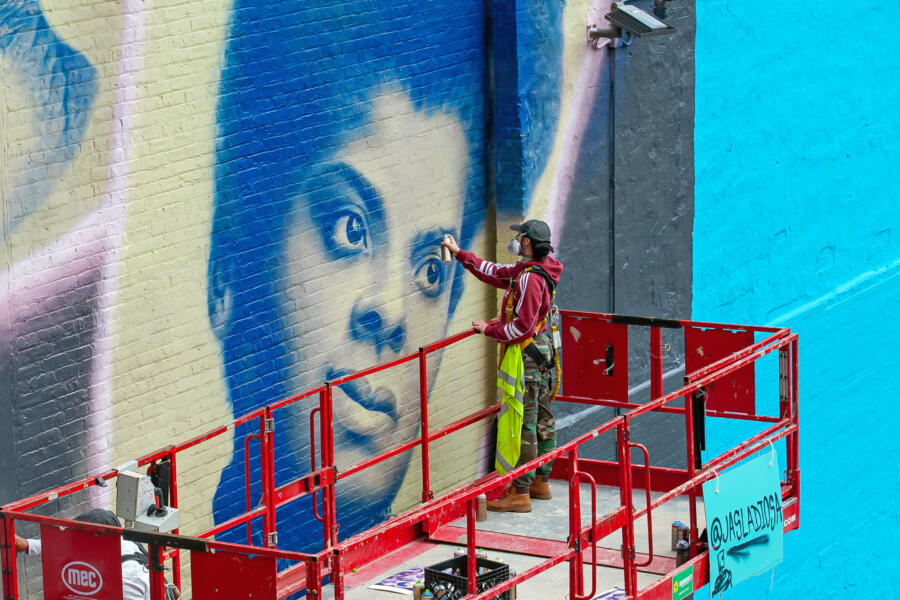 ©Sandra Steinbrecher
On the Wings of Change mural: A meaningful new mural in the South Loop is debuting just in time for Women's History Month. The Wabash Arts Corridor is now home to On the Wings of Change, a large-scale piece created by Chicago-based artist Jasmina Cazacu, that showcases some of the women who were key contributors to the suffrage movement in Chicago.
Ballet Hispánico at The Auditorium Theatre: Ballet Hispánico, the nation's renowned Latinx dance organization, presents the Chicago premiere of Doña Perón in two performances only, March 26 and 27. The work shines a light on one of the most recognizable, and controversial, women in Argentinian history, through the lens of a Latina choreographer. 
Badass Women of History virtual tour by Chicago Detours: This live virtual event from women-owned Chicago Detours will highlight a diverse array of historical women with Chicago ties, including a daredevil pilot, a trailblazing sculptor from the 1893 World's Fair, and more. The hour-long Zoom tour event takes place on March 11, tickets on sale now. 
Surrounding Kahlo at the National Museum of Mexican Art: Launching on March 5, this exhibit from the museum's permanent collection displays works inspired by iconic Mexican-American artist Frida Kahlo, alongside artifacts and works that inspired her.
Immersive Frida Kahlo: Step inside Kahlo's colorful and evocative works at this completely immersive experience. You can toast to Frida at the International Women's Day event on March 8, which includes hors d'oeuvres and sparkling wine.
Uncommon Prints x Common Matrices: This group exhibition features the works of almost 30 women and non-binary artists as they explore the traditional techniques of printmaking in unexpected ways. Open through March 26 at Woman Made Gallery in Pilsen.
Women's History Month culinary events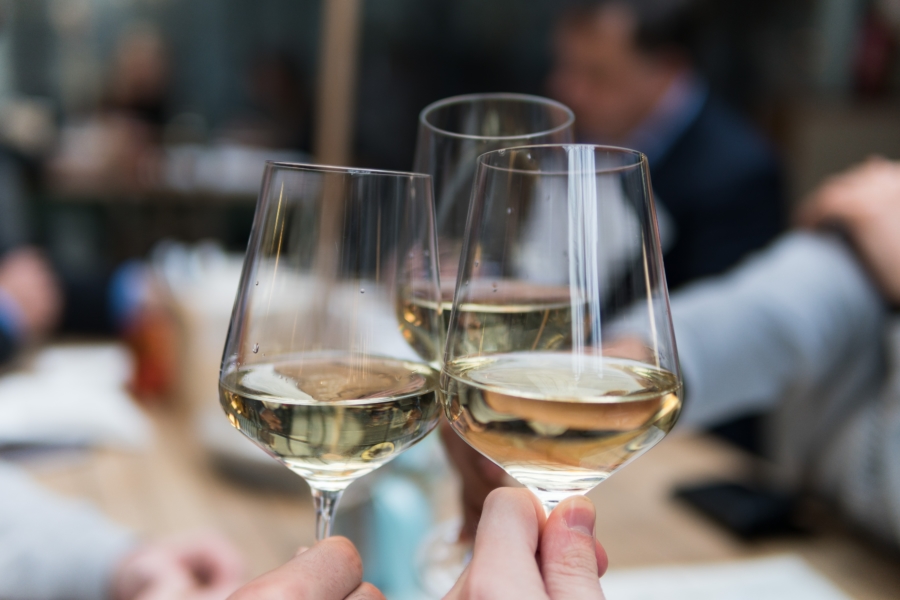 Photo by Matthieu Joannon
Let's Talk & Dine Together: Celebration of International Women's Day: Celebrate International Women's Day and Chicago Restaurant Week during this culinary bash on March 8. Tickets include appetizers from women chefs, cocktails, and a live DJ.
Women In Wine at avec River North:Celebrate female winemakers with a five-course wine dinner on International Women's Day. All wines featured are from notable women winemakers and a portion of the proceeds go to nonprofit The Abundance Setting.
International Women's Day at The Dearborn: The Irish sister duo behind The Dearborn are offering Chicagoans a special menu to celebrate International Women's Day. Enjoy three courses with cocktail pairings only on March 8.
Women-led brewery beer flight: Sip on a specially curated beer flight showcasing women-led breweries from around the country, including Chicago-based Whiner Beer Co. and Metropolitan Brewing. The flight is available at all Old Town Pour House locations, Sweetwater, and South Branch.
Women in Wine Dinner at Kostali by NAHA: Raise a glass to International Women's Day at this exclusive one-night-only dinner, which features a welcome cocktail, networking reception, and a guided four-course meal with wine pairings.
Chicago attractions honoring women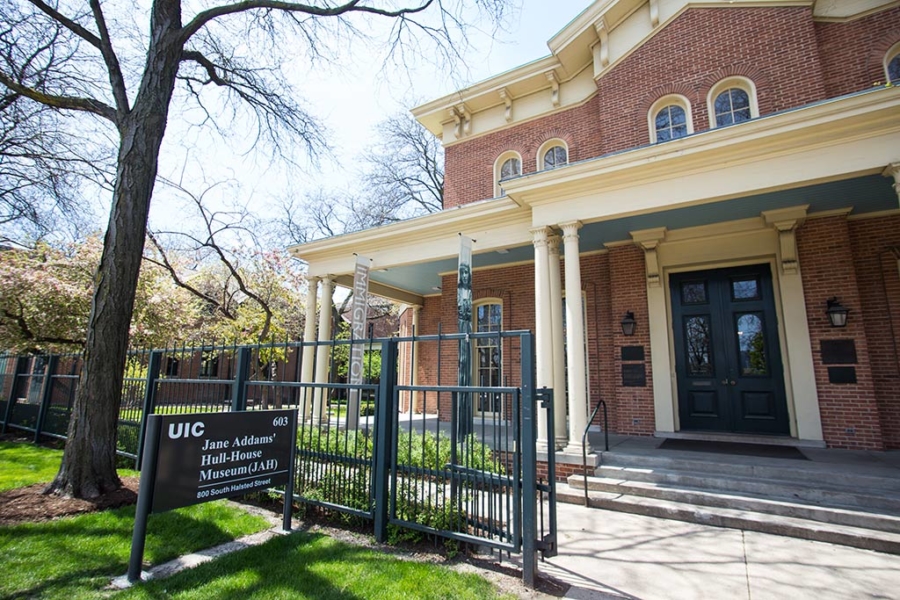 Jane Addams Hull-House Museum: Jane Addams was America's first woman to win the Nobel Peace Prize. The social reformer and feminist ran Hull House on the west side of Chicago, which provided housing, childcare, education, and more for the neighborhood's many immigrant families. Today, the former Hull House complex is a dynamic museum dedicated to social justice issues of past and present. 
Ida B. Wells former residence: This Chicago landmark honors the legacy of Ida B. Wells, the journalist and social reformer who advocated for civil rights, women's suffrage, and economic justice. She's remembered for her anti-lynching campaign and as a founding member of the NAACP. 
Gwendolyn Brooks Park and former residence: Gwendolyn Brooks was one of Chicago's most acclaimed and beloved poets, whose many accolades include a Pulitzer Prize. Her childhood home still stands on the south side of the city, and nearby Brooks Park honors the writer with a bronze statue.
Women and Children First: This independent, feminist-focused book shop has over 30,000 books by and about women. Along with their robust collection, they host regular community events, readings, author discussions, and more with the intent of supporting and promoting female authors.
Chicago Women's Park and Garden: This small, charming green space honors the historical contributions women have made to the city of Chicago. One defining feature of the park is a symbolically powerful statue dedicated to Jane Addams and designed by Louise Bourgeois, known as "one of the most important and influential artists of the 20th and 21st centuries." 
LGBTQ+ landmarks: Chicago has been shaped by a long line of LGBTQ+ leaders, including many influential women. Explore their rich legacy through the city's many landmarks, which honor icons like Lorraine Hansberry, Pearl Hart, and Valerie Taylor. And the Chicago Legacy Walk includes many pioneering women in LGBTQ+ history. 
Chicago Women's History Center: The Chicago Women's History Center is a non-profit group of historians, archivists, teachers, and activists dedicated to sharing and preserving local women's history. Upcoming virtual events include the War on Women's Choice: History, Policy, and Practice on March 6.
Women-owned businesses in Chicago
One of the best ways to celebrate Women's History Month is by supporting local women-owned businesses. Chicago is home to a diverse community of women-owned restaurants, boutiques, bookstores, and beyond. And hear more about their stories in our small business spotlights.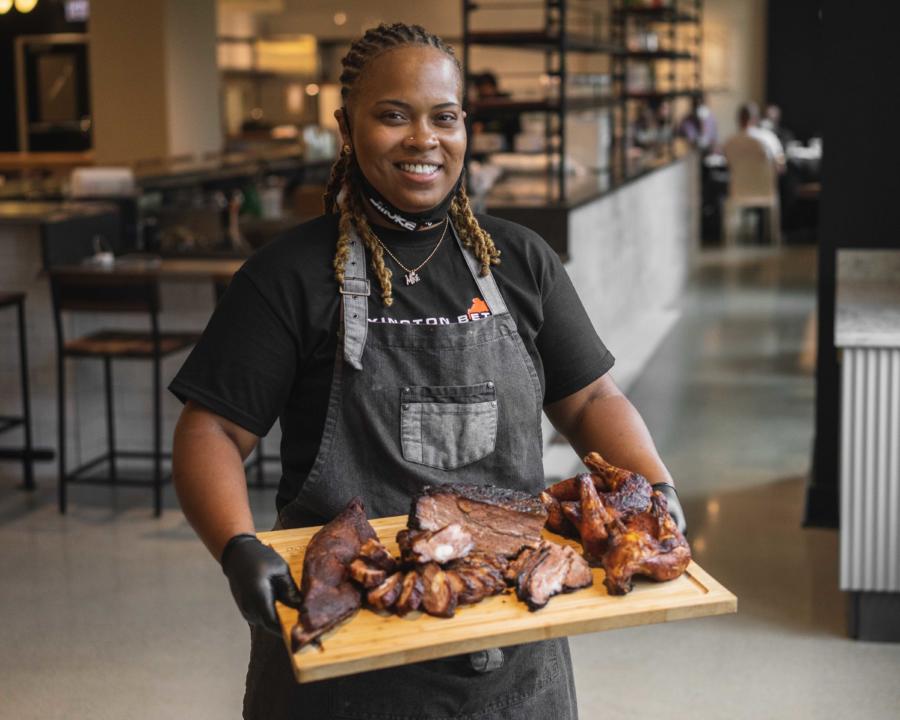 Dining
Ain't She Sweet Cafe
Brown Sugar Bakery
Saigon Sisters
ERIS Brewery & Cider House
Demera Ethiopian Restaurant
Lexington Betty Smokehouse
Exquisite 501
Lizzy J Cafe
Justice of the Pies
Dear Margaret
First Sip Cafe
Cocoa Chili Restaurant & Catering
Monteverde
Rojo Gusano
Arya Bhavan
Shopping
Semicolon Bookstore
Women and Children First bookstore
Laudi Vidni
Essential Elements
Wolfbait & B-girls
Semillas Plant Studio
Scratch Goods
B Collective
MASHALLAH Jewelry
Attractions and more
Inside Chicago Walking Tours
The Chopping Block
Gallery Guichard
Chicago's First Lady Cruises
Chicago Detours
Chicago Food Tours
Mercury, Chicago's Skyline Cruiseline
Tour Through A Lens
Black Ensemble Theater
Mandala Arts