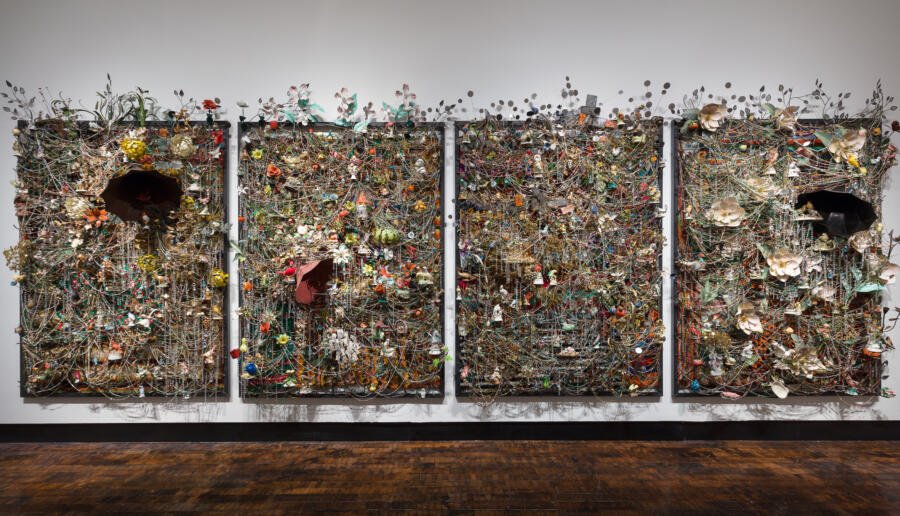 Chicago is a city full of history, art, culture — and you'll find a lot of all those things in our acclaimed cultural institutions. And lucky for us, they'll be unveiling a slate of jaw-dropping exhibitions all year long. Here's our list of just a few of the art exhibits at Chicago museums that are worth a visit in 2022. 
Prince

: The Immersive Experience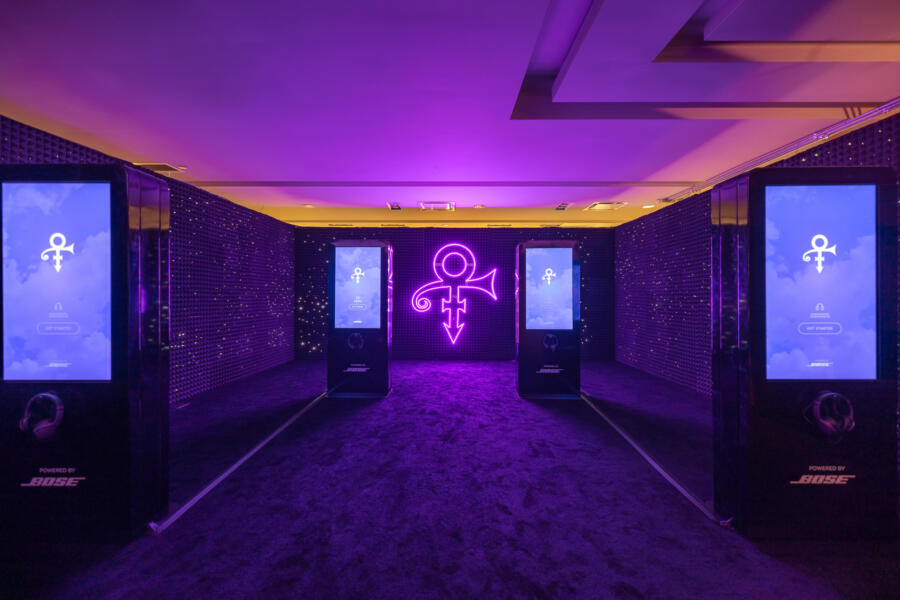 540 N. Michigan Ave.
Opens June 9, 2022
Take an interactive journey through the life and music of Prince, with this experience created in partnership with the Prince estate for a limited-time run. The exhibit includes 10 multi-sensory spaces where guests can step inside the iconic Purple Rain album cover, mix one of Prince's greatest hits in the studio, and lose themselves in an immersive audiovisual room.
Learn more
Museum of Ice Cream

The Shops at Tribune Tower
Opens July 16, 2022
The sweetest place to cool off this summer is the new Museum of Ice Cream, popping up inside The Shops at Tribune Tower. The one-of-a-kind space will include whimsical installations and immersive experiences, including the famous sprinkle pool, a speakeasy, and a dessert-themed putt putt course.
Learn more
Explore more: Discover upcoming free admission days at Chicago museums.
Frida Kahlo: Her Photos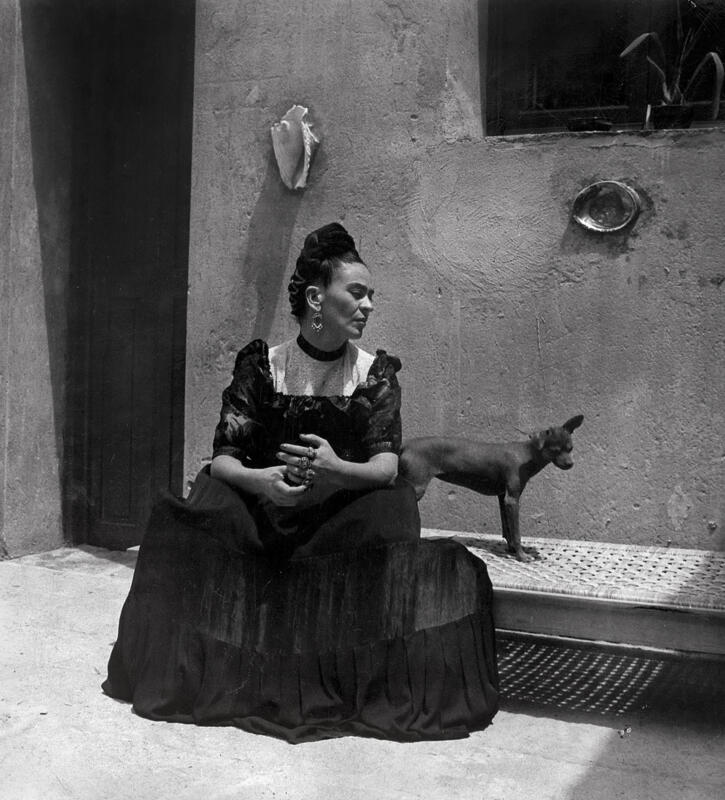 Frida Kahlo, by Lola Álvarez Bravo, ca. 1944, Diego Rivera & Frida Kahlo Archives. Bank of Mexico, Fiduciary in the Diego Rivera and Frida Kahlo Museum Trust.
National Museum of Mexican Art
April 1 – Aug. 7, 2022
A trove of more than 200 photographs from Frida Kahlo's personal collection are on display at the National Museum of Mexican Art. These largely unseen images shed light on the life of the famous artist and the time period that shaped her and her work.
Learn more
The Art of the Brick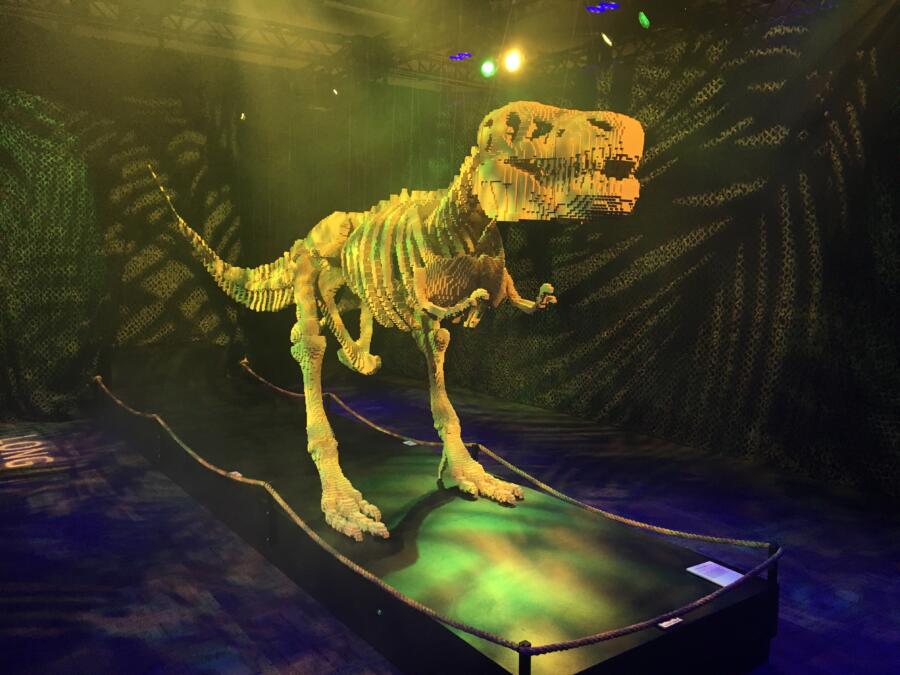 The Art of the Brick at the Museum of Science and Industry
Museum of Science and Industry
Feb. 10 – Sept. 5, 2022
A must-see for kids and everyone's inner-child! This critically acclaimed collection of creative pieces is the world's largest display of LEGO art. Presented by contemporary artist Nathan Sawaya, the exhibit's intriguing works are all constructed using only LEGO bricks.
Learn more
Explore more: Discover Chicago's iconic lakefront museum campus.
Sky Shows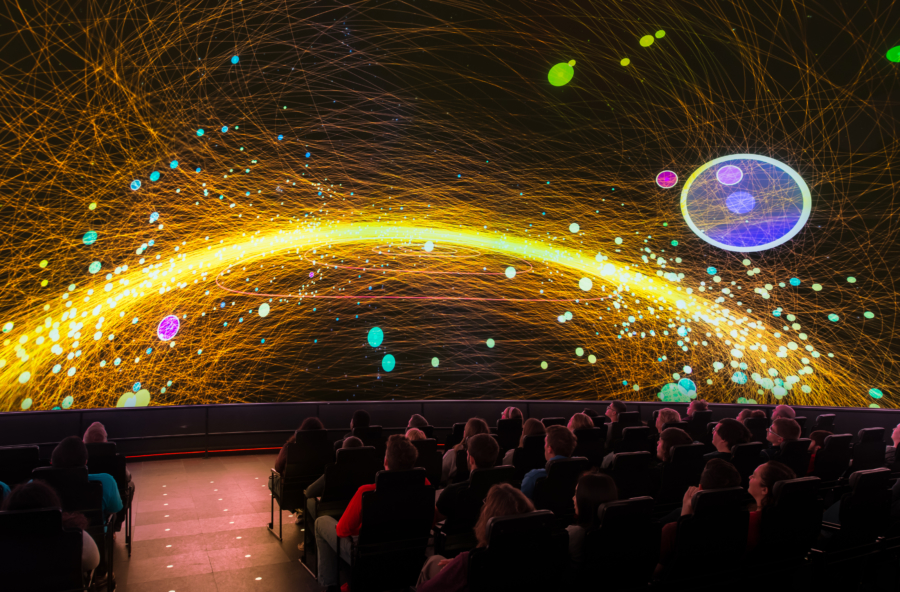 Adler Planetarium
Adler Planetarium
Ongoing
After a long hiatus, the lakefront Adler Planetarium has fully reopened to the public. This summer, don't miss their award-winning Sky Shows, held in their stunning dome theatre. These immersive shows give you a front row seat to the mysteries of space, from an up-close look at Pluto to a journey through deep space.
Learn more
Nick Cave: Forothermore
Hasselblad H3D by Nick Cave
Museum of Contemporary Art Chicago
May 14 – Oct. 2, 2022
Nick Cave, the internationally renowned Chicago artist known for his vibrant and multi-disciplinary approach, receives his first career-spanning retrospective at the Museum of Contemporary Art. This immersive collection will contain new and previously unseen works, along with site-specific installations like the mesmerizing Spinner Forest.
Learn more
Immersive Frida Kahlo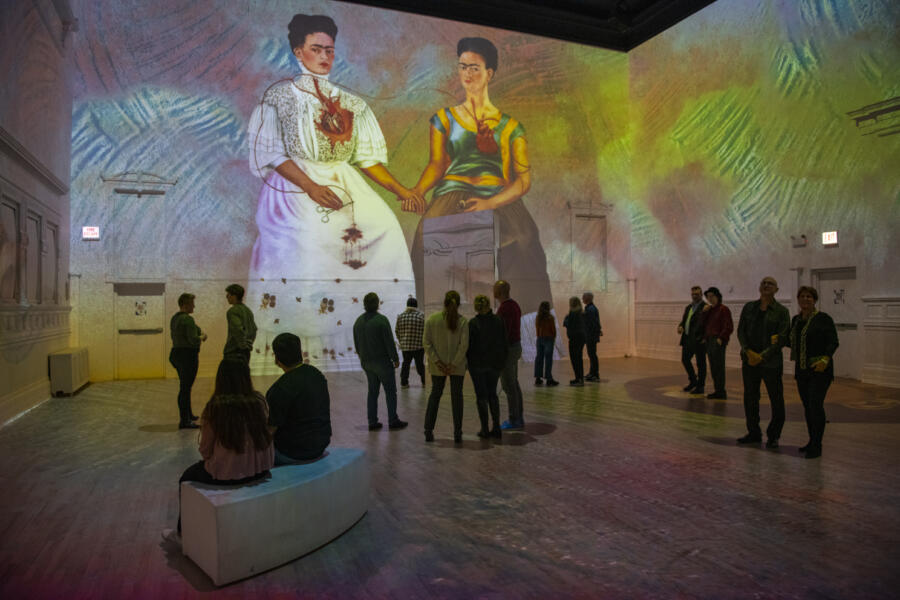 Lighthouse ArtSpace at Germania Club
Now through May 28, 2022
Imagine yourself inside the stunning works of renowned 20th century Mexican artist, Frida Kahlo. Best known for her compelling self-portraits and radiant pieces inspired by life in her native country, this immersive art installation features some of the artist's best-known works, brought to life through vivid projections.
Learn more
Native Truths: Our Voices, Our Stories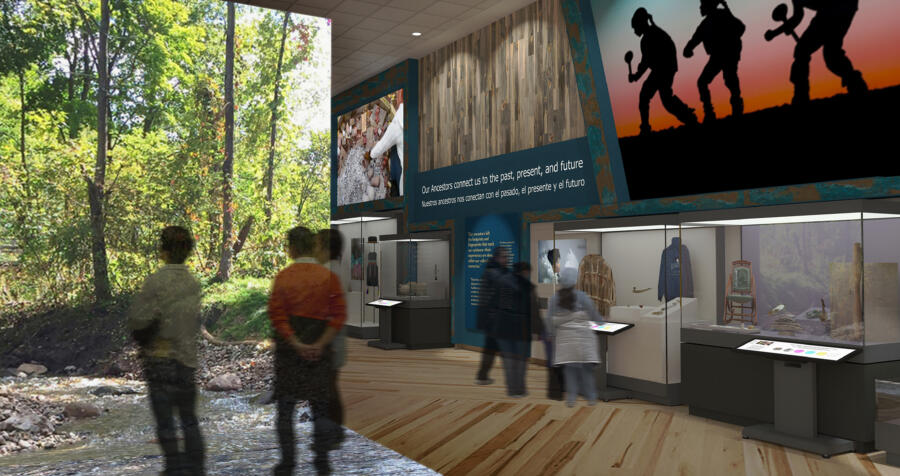 The Field Museum's newly-renovated Native North America Hall exhibition titled Native Truths: Our Voices, Our Stories is scheduled to open May 20, 2022.
Field Museum
Opens May 20, 2022
Chicago's renowned Field Museum has partnered with indigenous groups to debut a groundbreaking new renovation of the museum's Native North America Hall. The co-curated exhibit will feature stories told in Native American people's own voices, supported by contemporary art, poetry, photography, and historical objects.
Learn more
Cézanne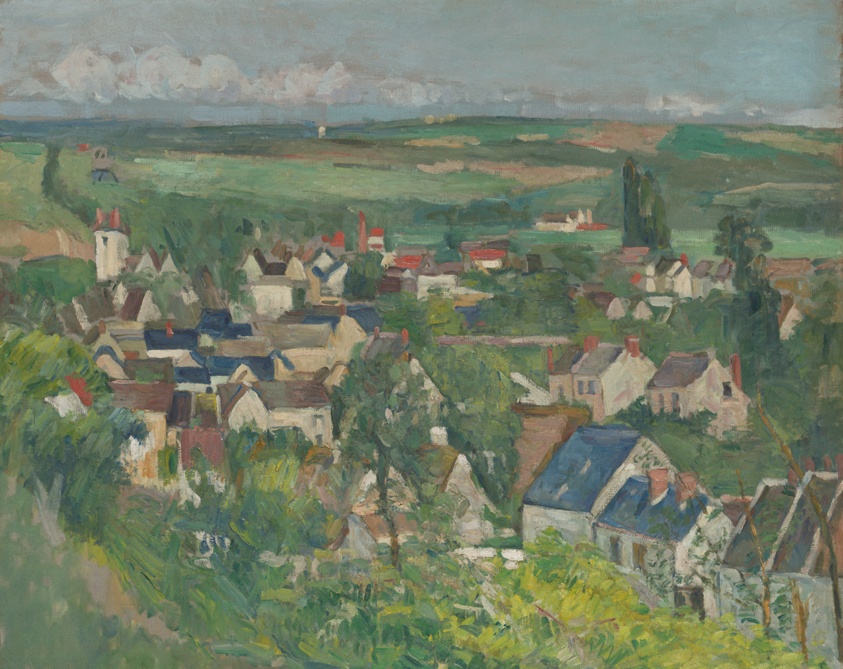 Auvers, Panoramic, 1873-75, Paul Cézanne
Art Institute of Chicago
May 15 – Sept. 5, 2022
The new exhibit, curated with London's Tate Modern, celebrates the expansive works of Post-Impressionist painter Paul Cézanne. The exhibit will feature 90 oil paintings, 40 works on paper, and sketchbooks from the artist, who is regarded as a source of influence for later greats like Monet and Picasso. The Art institute promises that the show will "reframe Cézanne, a giant of art history, for our own time."
Learn more
Art and Race Matters: The Career of Robert Colescott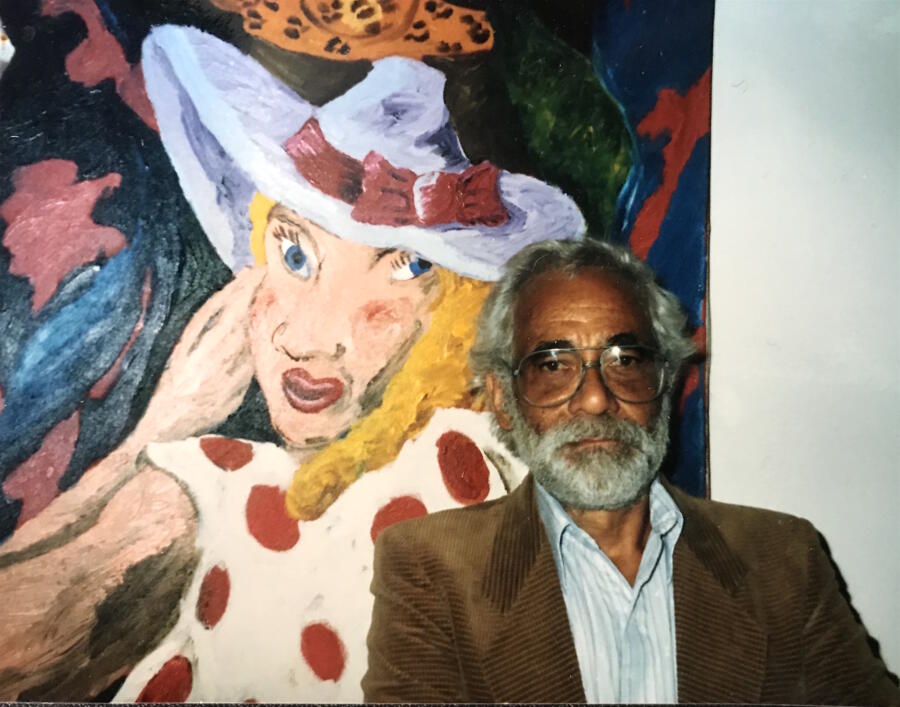 Art and Race Matters: The Career of Robert Colescott
Chicago Cultural Center
Now through May 22, 2022
The Chicago Cultural Center will host the first-ever comprehensive retrospective of 20th century American painter, Robert Colescott. Colescott's large-scale works took a critical look at societal issues like race, gender, and social inequality and delivered his message with satire and wit.
Learn more
Bob Thompson: This House Is Mine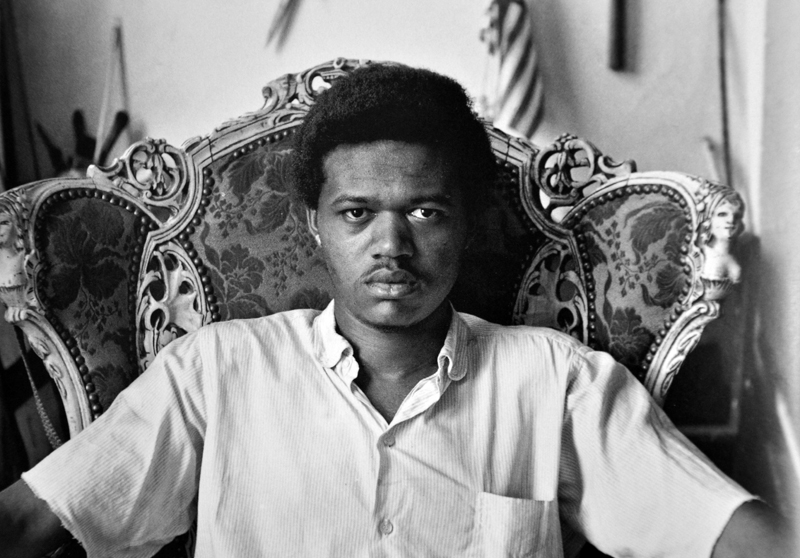 Bob Thompson in his studio on Rivington Street, NY, c.
1964. © Charles Rotmil
Smart Museum of Art
Feb. 15 – May 15, 2022
Only 29 at the time of his death, visionary 1950's Black painter Bob Thomas had a brief but incredible career. This presentation of his work borrows its name from a lesser-known painting of his, and is meant as an homage to Thompson's unique take on European painting styles and his impact on the modern art world.
Learn more
Beautiful Diaspora / You Are Not the Lesser Part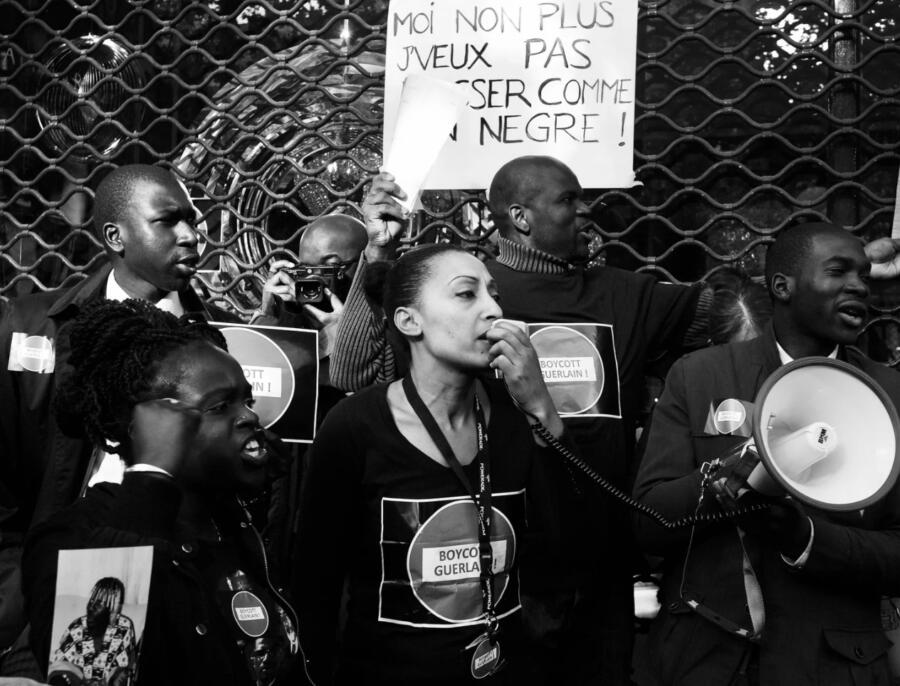 Johny Pitts
Champs-Elysées, Paris from the series Afropean, 2010
Courtesy of the artist
Museum of Contemporary Photography
March 3 — June 26, 2022
Beautiful Diaspora / You Are Not the Lesser Part advocates solidarity for global artists of color and Black diasporic artists. Two exhibits are intertwined as one, with fifteen artists together in a shared space. The goal of this exhibit is to break with the more frequent tradition of separating "minority" artists and communities in exhibition spaces.
Learn more