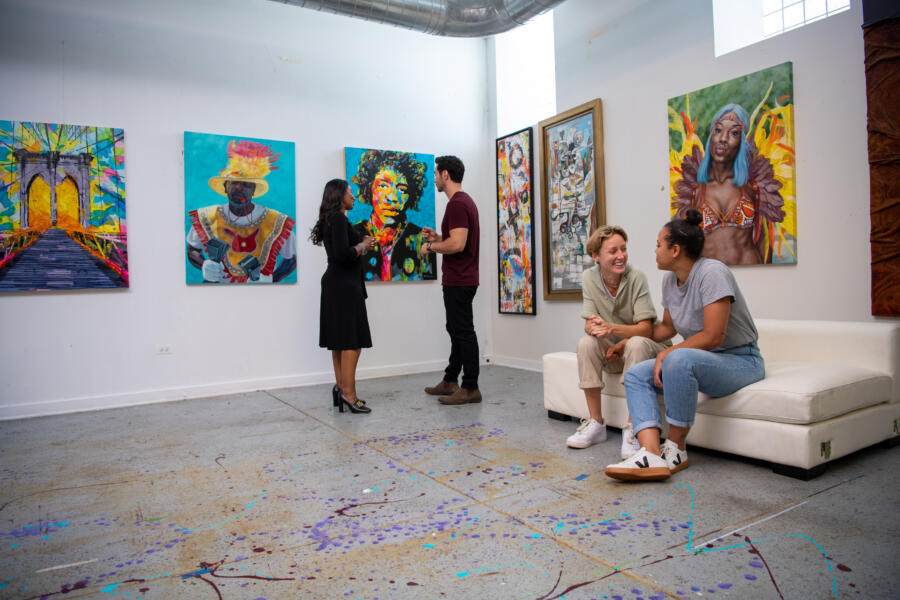 Chicago wouldn't be the world-class city it is today without a long line of influential African Americans, from Jean Baptiste Point du Sable and Ida B. Wells to Harold Washington and Barack Obama. And there's no better time to honor Black history and culture than Juneteenth.
This cultural event, declared a national holiday last year, commemorates the end of slavery in the United States. While the Emancipation Proclamation was signed in 1863, it wasn't until June 19, 1865, that federal troops arrived in Galveston, Texas to notify slaves that they were free. Celebrated on June 19 each year, Juneteenth is considered to be the longest-running African American holiday.
We've rounded up a whole host of exhibits, theatrical productions, cookouts, festivals, and other events meant to foster fellowship, inform about the past, and empower the future. Here's how to commemorate Juneteenth 2022 in Chicago.
Museums, history, and culture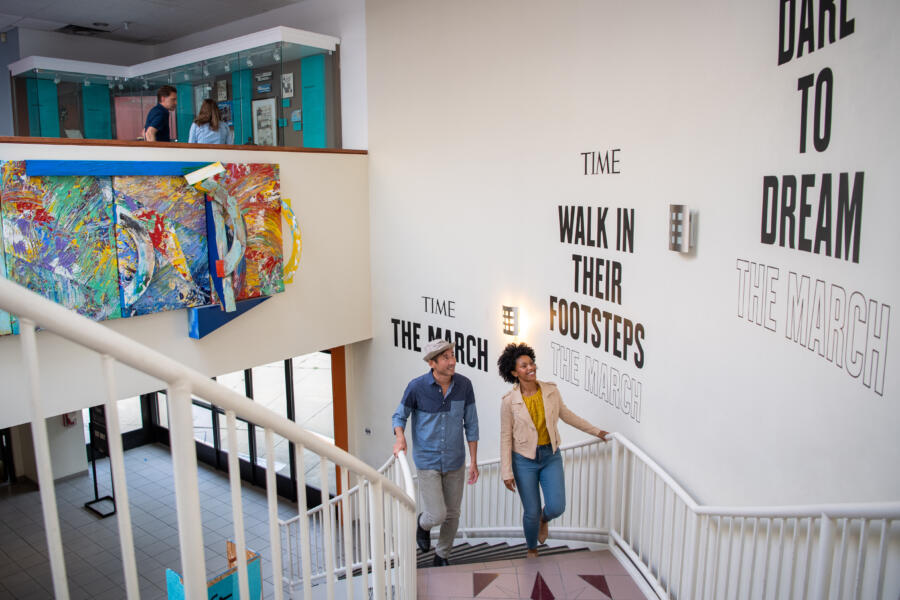 DuSable Black History Museum and Education Center; photo by Abel Arciniega @tequilagraphics
The DuSable Black History Museum and Education Center will be hosting a special Juneteenth BBQ with food, vendors, live performances, a kid's corner, horseback riding, and more. The free event will take place on Sunday, June 19. Don't forget to head inside to explore exhibits in the country's first independent museum dedicated to the history of African and African American culture.
Gallery Guichard specializes in works relating to African diaspora. This inviting space is a cornerstone of the Bronzeville community, featuring both international and national exhibitions that span mediums, including paintings, sculpture, and even furniture. Visit during the Bronzeville Art District Trolley Tour on Friday, June 17.
The South Side Community Art Center has been a catalyst for creativity in Chicago for almost 80 years. Displaying works by celebrated and emerging artists alike, the center was named a National Treasure by the National Trust for Historic Preservation in 2017.
The Stony Island Arts Bank is a former bank building that has been transformed into a world-class arts center. This Juneteenth weekend, don't miss the closing weekend of Gerald Lovell: In the Eye of the Beholder, featuring the Black Chicago-born painter's works on migration, memory, and place.
Learn about the historic Bronzeville neighborhood, known as the city's Black metropolis, with Chicago Mahogany Tours. The Bronzeville tours depart from the DuSable Black History Museum and Education Center on Saturday, June 18 and Sunday, June 19.
Theatre and music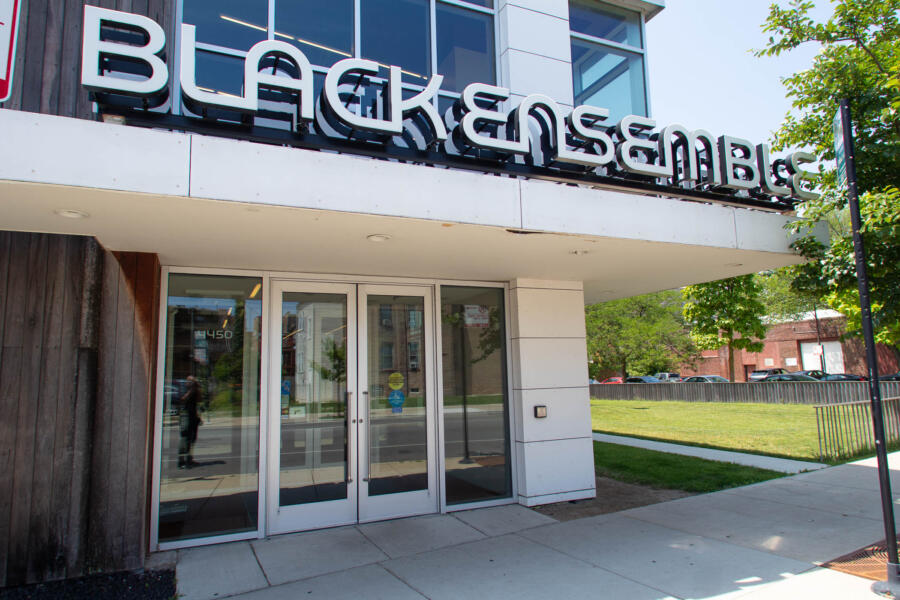 Black Ensemble Theater
Get tickets for 1619: The Journey of a People at the Vittum Theater, playing from June 17-19. Set to various forms of music, this dynamic new musical will chronicle the journey of the first 20 enslaved Africans who arrived in America in 1619 and the 400-year journey that followed.
Catch some hip-hop history, paired with dinner, a bottle of wine, and what is sure to be a very hype crowd when you get tickets for Sugarhill Gang at City Winery on June 19. Sugarhill Gang holds the title of the first professional hip-hop group, gaining international acclaim when they introduced the genre to the masses with their hit single "Rapper's Delight."
Relive the excitement of Black Panther, and its award-winning music, played by the esteemed Chicago Philharmonic. On June 18, Black Panther in Concert at the Chicago Theatre will feature the full film accompanied by nearly 200 classical musicians performing the Oscar- and Grammy-award-winning score live. 
The Black Ensemble Theater in Uptown is one of the most diverse musical theatres in the country. The group, whose mission is to end racism through theatre arts and community outreach, is known for their lively performances that will have you up out of your seat and singing along. Their current show, Grandma's Jukebox, is about the power of music and healing and is playing on June 17 – 19.
Festivals and celebrations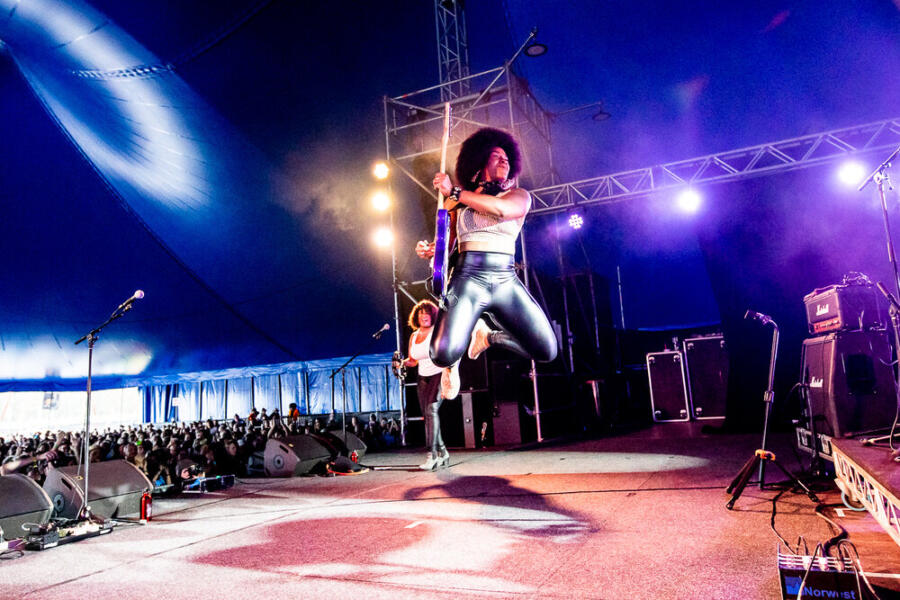 Congo Square Theatre Juneteenth Celebration
Celebrate with Congo Square Theater Company at their Festival on the Square, held at the Zhou B Art Center in Bridgeport. Festival on the Square is a celebration of arts, healing, and Black joy, put on by one of the nation's premiere African-American theater ensembles. Festivities will include live music, theatrical readings, guest performances, and much more.
Head to the Garfield Park neighborhood for 1865 Fest, held from June 17 – 19. This community Juneteenth celebration will honor Black military members and fathers, as well as provide a space for cultural activities, live music, arts and entertainment, food, and more. The festival will take place on Music Court Drive on the scenic grounds of Garfield Park.
This lively Juneteenth Village Festival will take over Douglass Park on Saturday, June 18.  Expect games and activities for the entire family, including a Ferris wheel, petting zoo, rock climbing wall, inflatables, carnival rides, community vendor booths, face painting, and giveaways. There will also be a main stage and a kid's stage with live performances.
The Third Annual Juneteenth Block Party at The Woodlawn has a little something for everyone. This year's festivities will take place on Sunday, June 19, and will feature activities for kids and adults alike, with local vendors, a 360-degree photo booth, karaoke, games, prizes, and of course, lots of food and live music.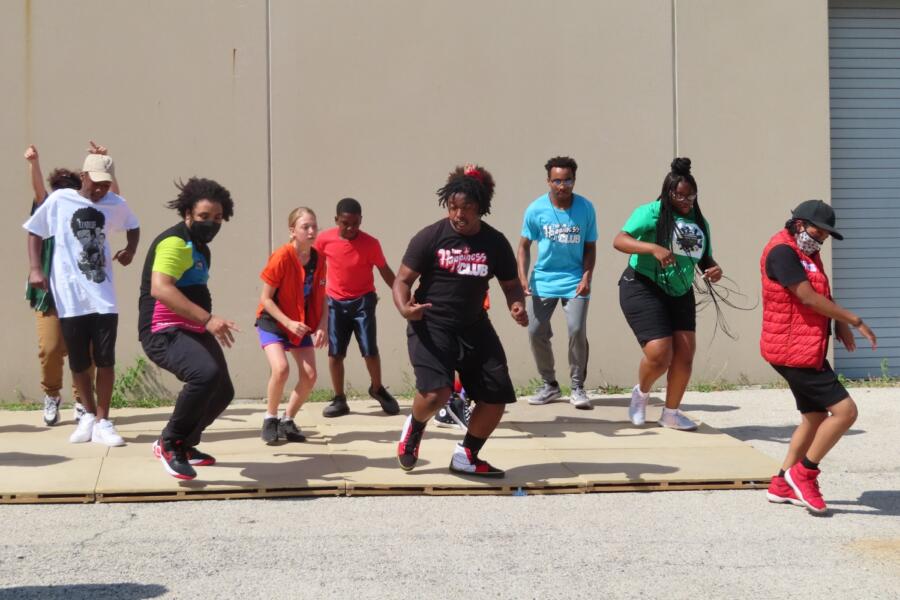 MADD Rhythms Juneteenth celebration; photo by Andrew Nadler
Soar to the 99th floor of the Willis Tower for the inaugural Emancipation Ball at SkyDeck Chicago. Enjoy an open bar, passed appetizers, stunning views, works by Black artists, and more during this evening celebration featuring Chicago-based, Black-owned alcohol brands.
Join the Lawndale neighborhood on June 19 for an old-school kickback, as they celebrate Father's Day and community on beautiful Douglas Boulevard during their Juneteenth/Father's Day Celebration. Catch double dutch contests, potato sack races, live DJs, free food, and more.
M.A.D.D. Rhythms returns with their annual Juneteenth celebration at the Harold Washington Cultural Center in historic Bronzeville. This afternoon celebration will include live dance, DJ and music, complimentary food, workshops, raffles, art, and children's activities.
Markets, pop-ups, and more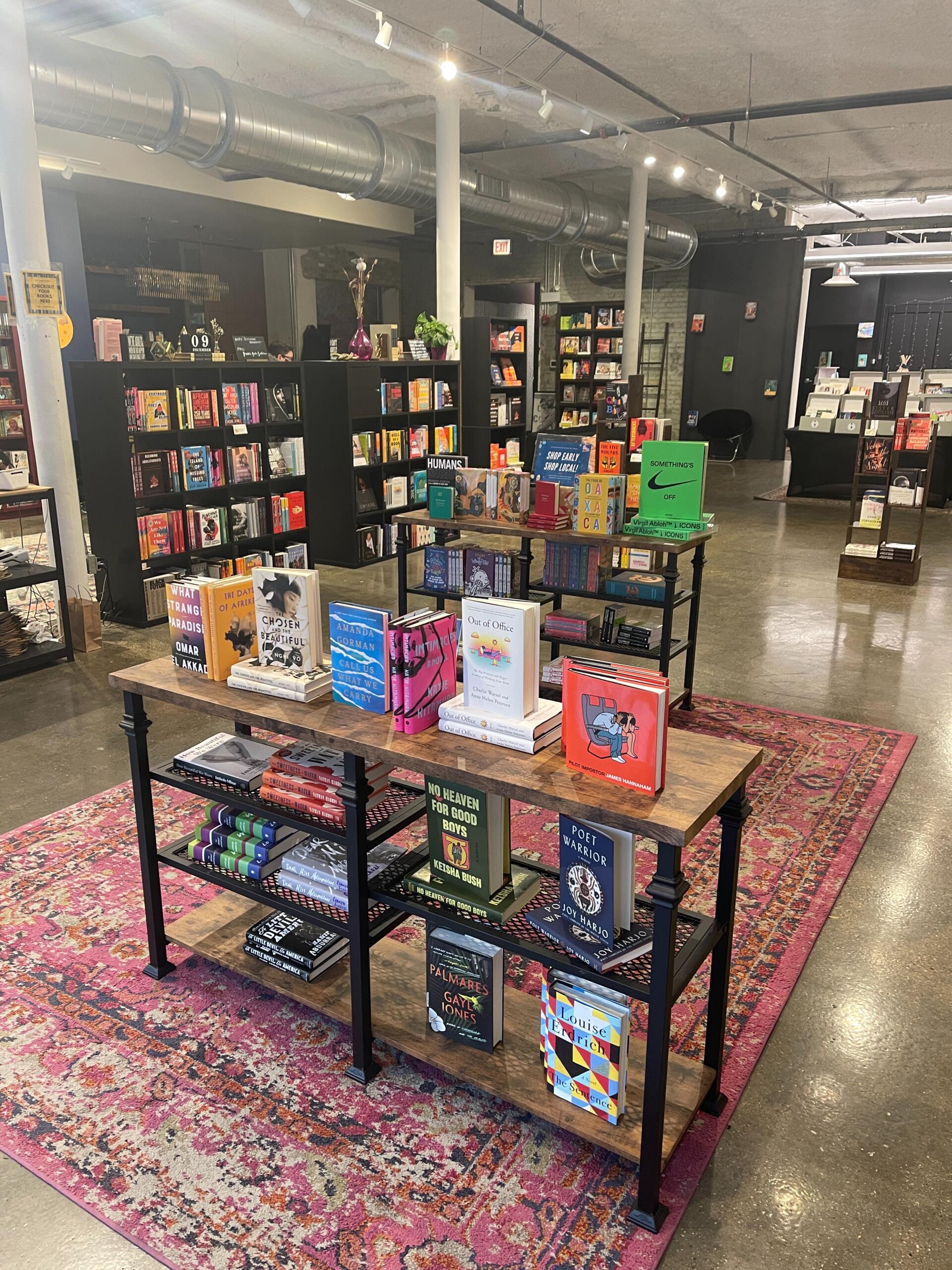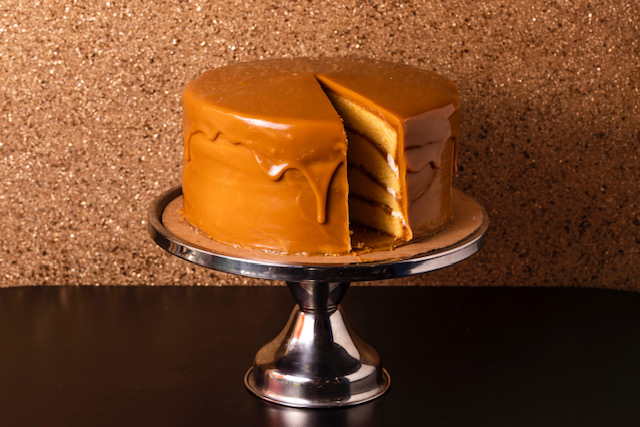 Momentum Coffee is hosting its second annual Juneteenth pop-up event on Monday, June 20 at their South Loop location. A variety of vendors will be on site, so you can sip local while you shop small. There will be $6.19 special menu items and other deals in celebration of the holiday. 
Pose Cultural Art Gallery in West Town is hosting a Market Day event featuring Black artisans and local creators as well as a Juneteenth 'Black History is Our History' art exhibit.
Join a Juneteenth Market celebrating black business in Chicago. The pop-up will take place on June 19 at The Promontory, with vendors representing beauty, food, and fashion. That evening, the same space will host one of their popular Let's Party For The Culture dance parties. 
Along with markets and pop-ups, here are some local Black-owned businesses you can support in Chicago this Juneteenth:
Bookstores
Frontline Distributors International
Semicolon Bookstore
The Underground Bookstore
Art & theatre
Little Black Pearl
ETA Creative Arts Foundation
Some Like It Black Creative Arts Bar
Shopping
Bronzeville Boutique 
Essential Elements
Belle Up Boutique
The Silver Room
Love Peridot
An Orange Moon
Plant Salon
Restaurants
14 Parish Rhum Bar
Cocoa Chili
Flippin Flavors
Majani Soulful Vegan Cuisine
Ain't She Sweet Cafe
Virtue Restaurant & Bar
Justice of the Pies
Brown Sugar Bakery
Batter & Berries
Bronzeville Winery
Mr. E. Chef Barbecue
Luella's Southern Kitchen
The Delta 
Mr. Brown's Lounge
M Lounge
Norman's Bistro
Five Loaves Eatery
Ina Mae Tavern
Pearl's Place
Frontier
Sip & Savor
Sweet Maple Cafe
Taste 222
Peach's on 47th
Original Soul Vegetarian
Soulé Chicago
Ethiopian Diamond
Garifuna Flava
Demera Ethiopian 
Go beyond Juneteenth: Find ways to experience Black culture and history in Chicago all year long.