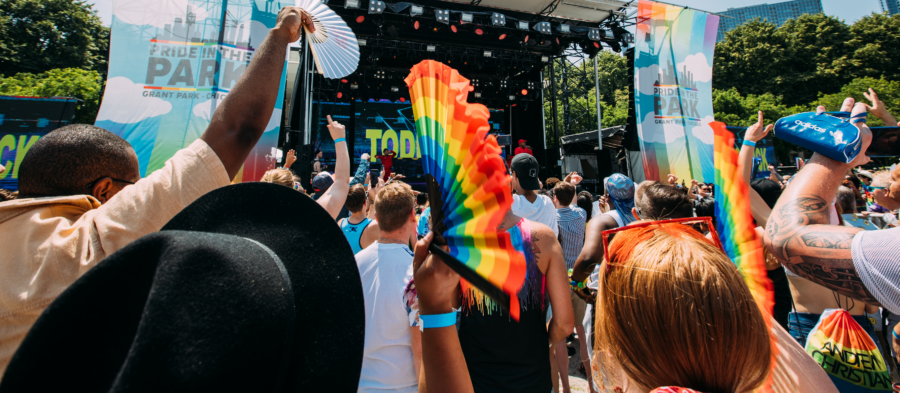 June in Chicago is spectacular for many reasons — the beaches are open on our sparkling lakefront, bustling patios fill with restaurant-goers, and festival season is in full swing across the city. But one of the major highlights of June is Pride Month. Along with Chicago's iconic Pride Fest and Parade, there are tons of ways to celebrate, get involved, and support the LGBTQ+ community. Here are just a few ways to celebrate Pride Month 2022 in Chicago.
Pride festivals, parties, and parades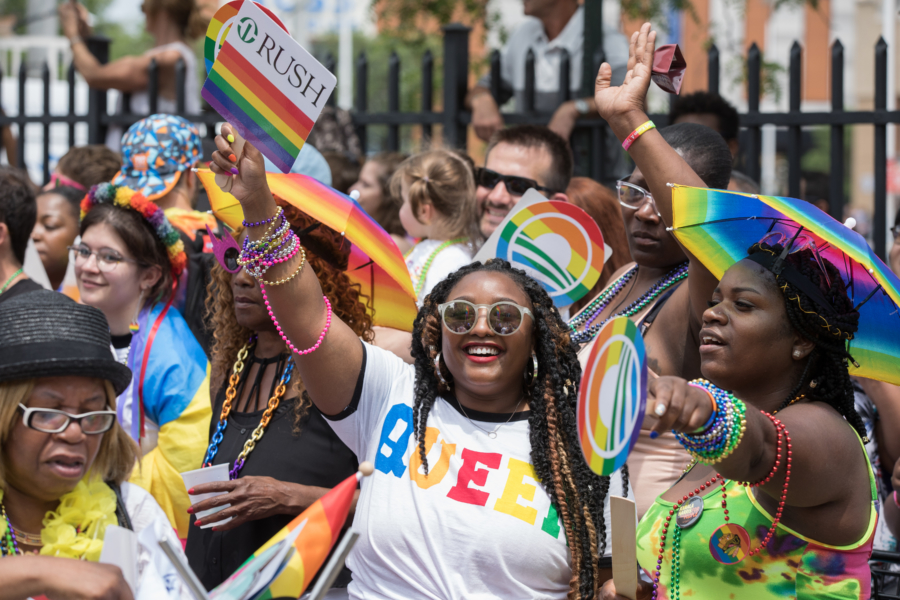 Pride Chicago,
©Adam Alexander Photography
Chicago Pride Fest
Chicago Pride Fest is a joyous two-day street festival in the historic Northalsted neighborhood, attracting more than 50,000 attendees who gather to celebrate LGBTQIA+ life, community, and culture. This year's fest, held on June 18 – 19, features live music by popular artists, three stages, a variety of food and drinks, 100+ vendors, DJs and dancing, drag shows, and more. 
Chicago Pride Parade
In 1970, the first Pride Parade in Chicago had approximately 200 spectators. Over 50 years later, the parade brings more than one million people to the heart of the Northalsted neighborhood. This year's Chicago Pride Parade will take place on Sunday, June 26, with a four-mile procession through Northalsted, Uptown, Lakeview, and Lincoln Park. Check the route map for more details.
Chicago Urban Pride Celebration at The Promontory
One of the largest Pride celebrations on the south side, Chicago Urban Pride on June 26 will take over the outdoor patio and indoor stage at The Promontory in Hyde Park. Performances by four live DJs ensure that the dance party will last all night long.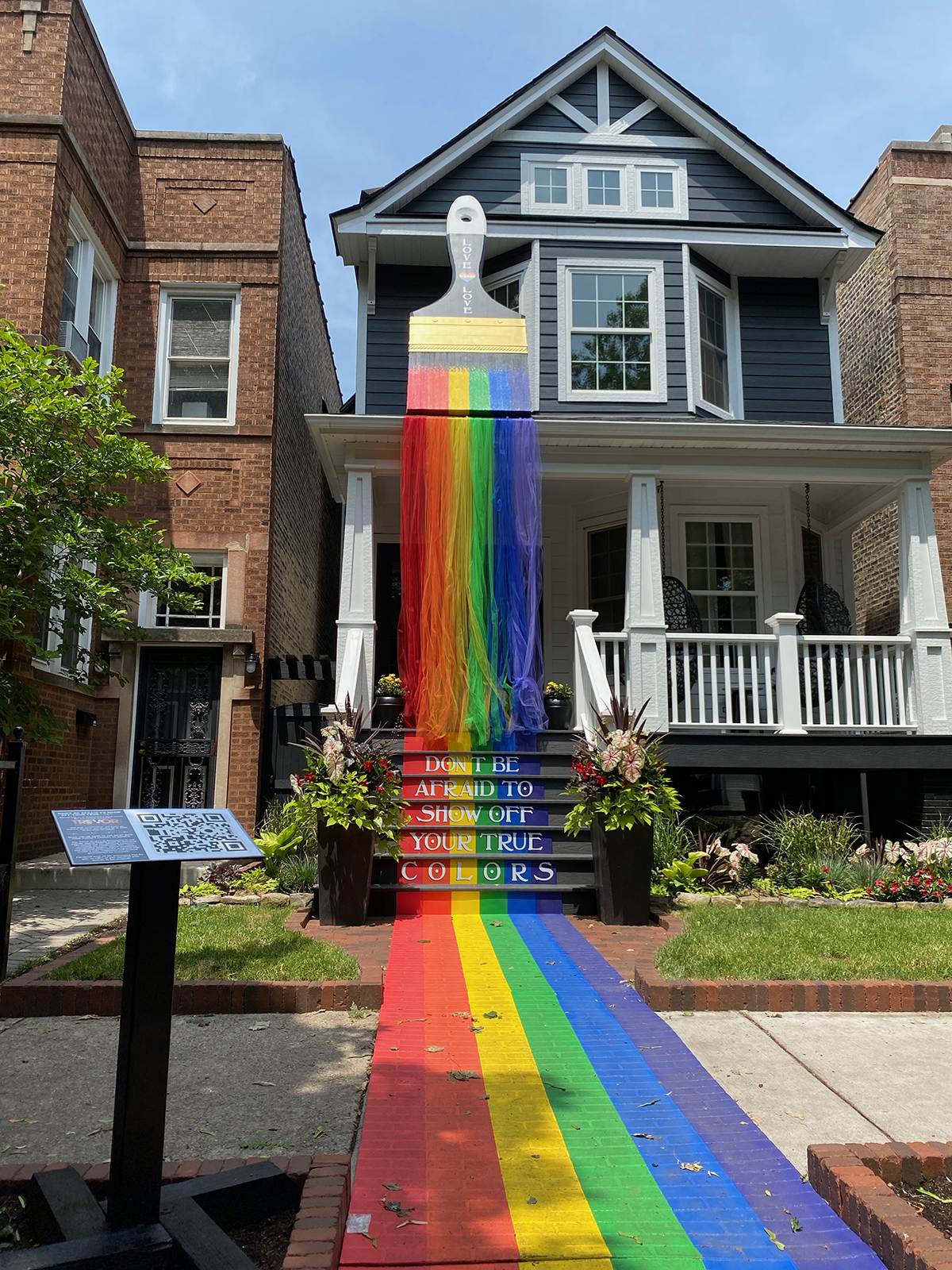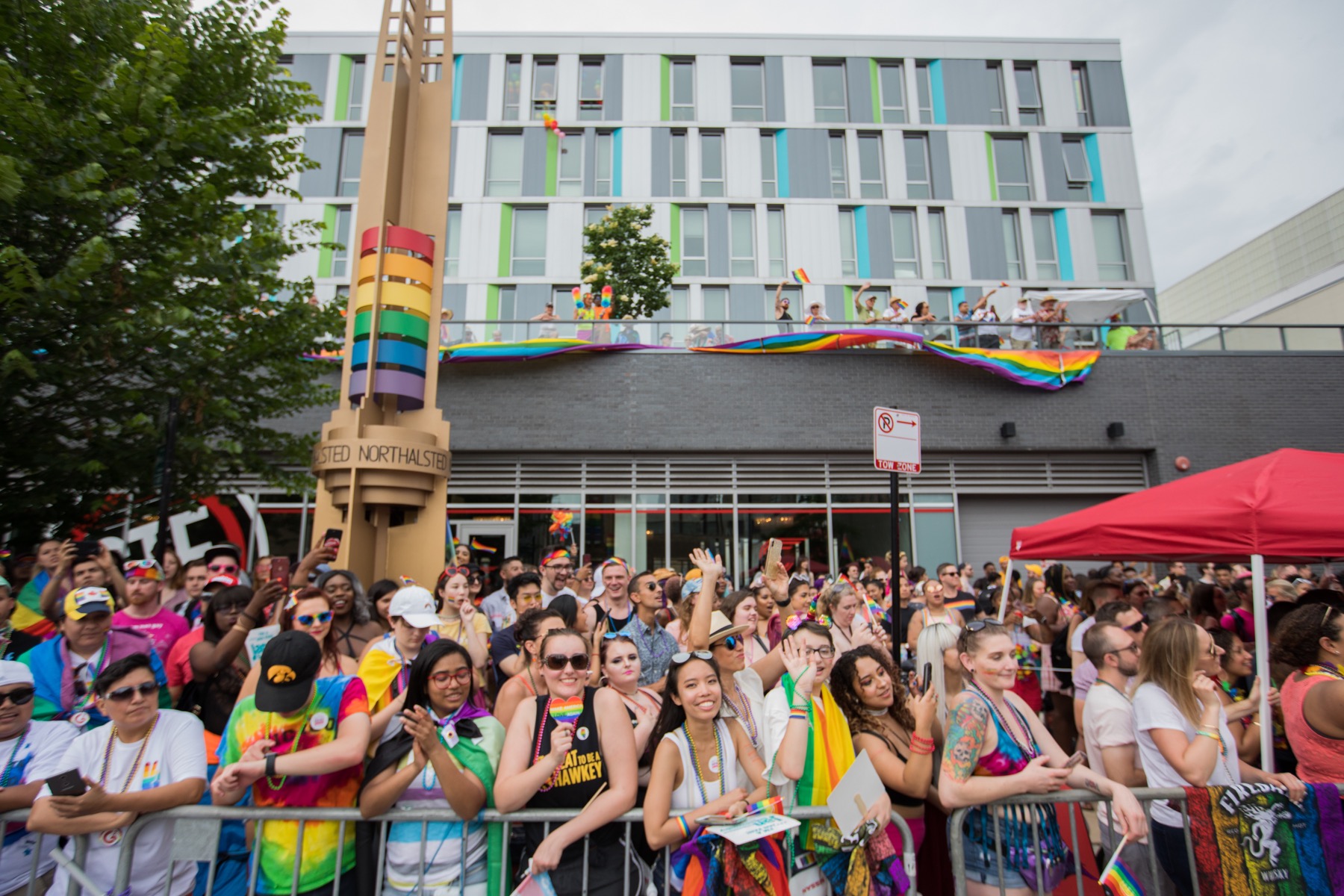 Pride North
Get ready to dance in the streets all weekend long at Pride North in Rogers Park, featuring DJs and live entertainment across two stages on June 25 and 26. The free fest is located on Glenwood Avenue between Morse and Lunt, just off the Morse Red Line stop.
Pride in the Park music festival
Located in Grant Park, the annual Pride in the Park music fest is back and extended to two days! This outdoor gathering on June 25 and 26 features LGBTQIA+ performers, artists, local vendors, and more. The Chainsmokers are headlining Saturday and Alesso is on Sunday night. Other performers include Rebecca Black, Joel Corry, Spencer Brown, Daya, Saucy Santana, J. Worra, Shea Coulee, and more. Get your Pride in the Park tickets today.
Andersonville Midsommarfest
Andersonville Midsommarfest on June 10 – 12 honors this inclusive area's Swedish roots and diverse LGBTQ community. Dive into an array of international food, live entertainment on the Pride Stage, local artisans and vendors, and plenty of family-friendly activities.
Museum nights and special events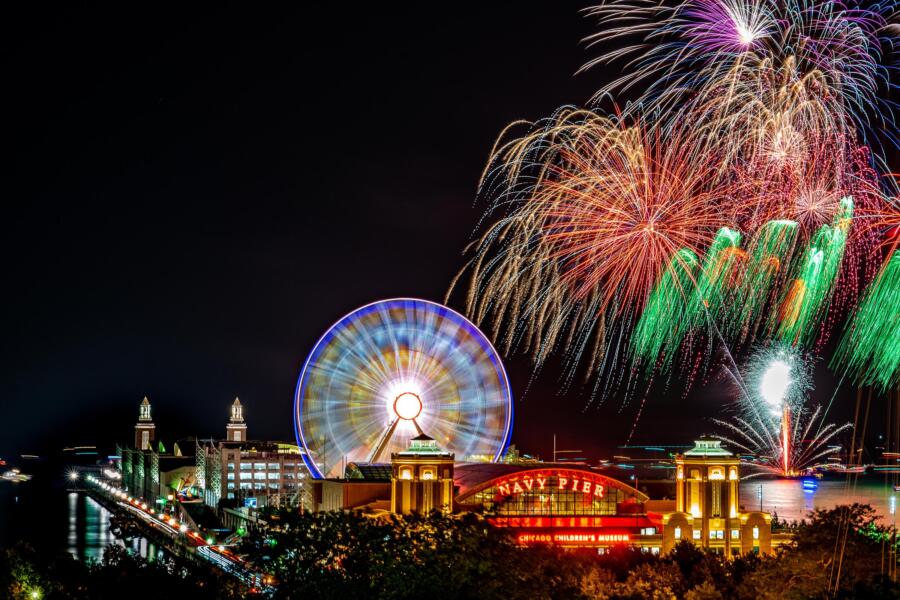 Navy Pier fireworks
Pride Night at the Shedd Aquarium
Pride Night at the Shedd kicks off Pride Month on June 1 at the lakefront Shedd Aquarium. Explore over 32,000 aquatic animals, enjoy multiple DJs, and experience an ocean-themed drag showcase.
Dancing for Life at the Chicago History Museum
In honor of Pride Month and the Year of Chicago Dance, the dance community is hosting this special event as part of OUT at the Chicago History Museum. Dancing for Life will include a dance performance, panel discussion, and reception centered around HIV/AIDS advocacy in Chicago and beyond.

Adults Night OUT: Pride Party at Lincoln Park Zoo
Animals, cocktails, and drag queens — oh my! Lincoln Park Zoo is hosting Adults Night OUT: Pride Party on June 23, featuring LGBTQIA+ artists, drag shows, games, food, and more! This is your chance to explore Lincoln Park Zoo after hours. There will be cash bars and food for purchase.
Chicago Cubs Pride Night
Let's play ball! Pride Night at the Wrigley Field on Wednesday, June 29 will celebrate Chicago's local LGBTQIA+ community. The Pride Day special ticket offer includes a ticket to the Cubs-Reds game at Wrigley Field and a special-edition rainbow Cubs hat. The game starts at 7:30 p.m. Buy tickets here.
Navy Pier Pride
Head to the waterfront for a day-long, Pier-wide LGBTQ+ Pride celebration on Saturday, June 25. This free, full-day event includes storytelling, dance, live music, educational programs, performances from local LGBTQIA+ artists, and more.
Arts, theatre, and more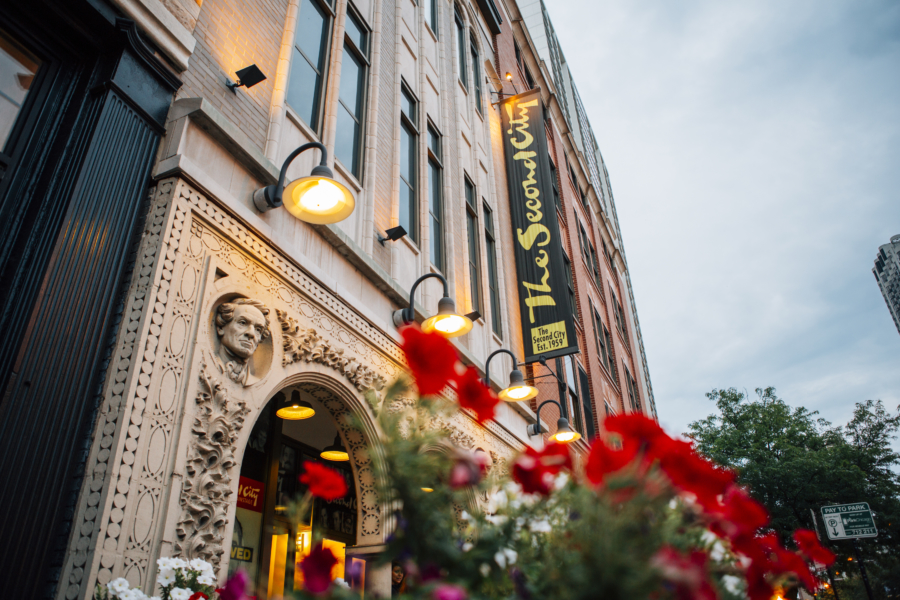 Clayton Hauck for Choose Chicago
Leaping Lesbians! A Celebration of Lesbian Life Pride Concert
Artemis Singers, Chicago's lesbian feminist chorus, performs their "Leaping Lesbians! A Celebration of Lesbian Life" Pride Concert on Saturday, June 4 at the Forest Glen Forest Preserve picnic pavilion. Feel free to bring lawn chairs, beverages, and snacks, and enjoy the summer sun, song, and camaraderie.
Pride Film Festival
PrideArts presents a two-week festival of short films featuring LGBTQIA+ films. First up, the documentary Look Me Over: Liberace showcasing the famed and flamboyant pianist will run from June 1 – 8. It will be followed by The Schoolmaster Games, a Swedish film about an all-boys school in which homosexuality is the norm. This film will be featured from June 8 – 5. 
Celebrate Pride: Live Music and Storytelling
Story Jam teams up with OUTspoken LGBTQ+ Stories for an evening of queer storytelling and original music in honor of Pride month on June 29. Come hang out at Artifact Events in Ravenswood for a night of humor and connection to celebrate Chicago's LGBTQIA+ community.
Pride Month shows at The Second City
Famed improv club The Second City has two original shows lined up for June. First, the Fab Five takes over Chicago! Queer Eye: The Musical Parody highlights everyone's favorite feel-good show as they transform the appearance and life of an Average Joe live on stage. Next, spend an evening with Second City's hilarious all LGBTQIA+ cast. Late Night Date Night: Pride Edition is a comedy party where everyone's welcome and the winner is always love.
LGBTQ+ neighborhoods, attractions, and beyond

Explore Northalsted and Andersonville
The oldest official gay neighborhood in the country, Chicago's Northalsted neighborhood is a treasure trove of LGBTQ+ hot spots. Duck into local boutiques, dig through funky vintage shops, dance with drag queens, and enjoy weekend brunch on a sunny patio. And don't miss the Legacy Walk in Northalsted, an outdoor museum commemorating the life and work of notable lesbian, gay, bisexual, and transgender heroes.
Next, Andersonville is an inclusive neighborhood home to great restaurants, specialty shops, and more. Stop at Women & Children First, Chicago's feminist and queer-owned bookstore. For thrifted treasures, head to Brown Elephant, where all proceeds help fund LGBTQ+ healthcare. Don't forget drinks at Nobody's Darling, a new Black queer women-owned specialty cocktail bar.
Shop local LGBTQ+ businesses
Pride is a great reminder to support your favorite local businesses, and Chicago is full of great LGBTQ-owned spots. Grab a bite on the patio at Big Chicks or Kit Kat Lounge, shop the latest from local makers at Humboldt House and Wolfbait & B-girls, browse for great reads at Semicolon Bookstore, and stock up on sweets at Jennivee's Bakery. Explore more LGBTQ-owned Chicago businesses and hear from some of Chicago's LGBTQ+ small business owners.
See LGBTQ+ landmarks
Chicago is a city known for its rich LGBTQ history — home to the country's oldest gay neighborhood and the founder of the first known gay rights organization. Explore tours and attractions dedicated to the city's LGBTQ legacy, like the Gerber/Hart Library and Archives. And see the legacy come to life at the city's many LGBTQ+ landmarks and historic homes. 
Give back to local LGBTQ+ organizations
Whether you're donating time or money, Pride Month is a great time to give back. Center on Halsted in Lakeview is a community center dedicated to providing a safe and welcoming environment for the LGBTQ+ community. Programs include everything from cooking and dance lessons to HIV testing and group therapy.
Another great organization to support is Brave Space Alliance. Located in Hyde Park, Brave Space Alliance is the first Black-led, trans-led LGBTQIA+ center. Their mission is to provide affirming resources, programming, and services for LGBTQIA+ individuals on the South and West sides of Chicago.
Other great Chicago-based organizations include Howard Brown Health, LGBTQ Immigrant Rights Coalition of Chicago, and Chicago House.