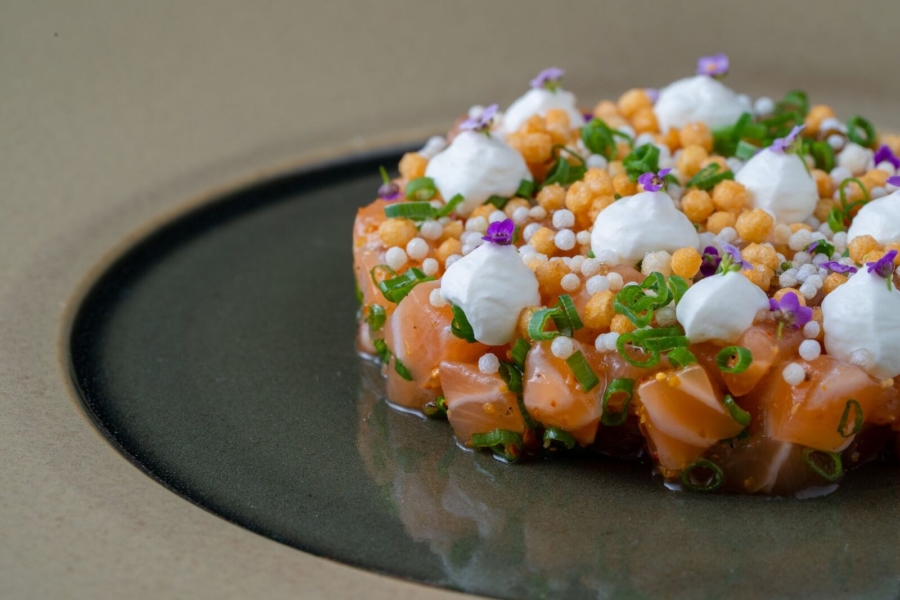 The annual James Beard Awards recognize the best and the brightest of the nation's dining scene. These prestigious accolades honor not only chefs and restaurants that demonstrate excellence in quality, but those who contribute positively to their communities.
As the official home of the James Beard Awards, Chicago also has a fair share of nominations this year. Check out the full list of Chicago nominees below. The winners will be announced at the awards ceremony on June 13, 2022 at the Lyric Opera of Chicago.
National James Beard Award nominees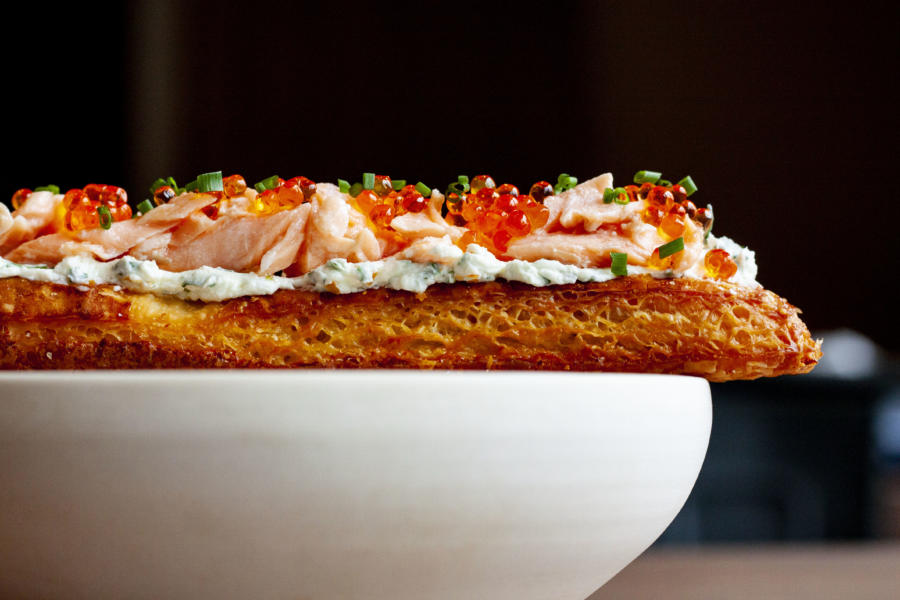 Kasama, photo by Timothy Flores
Kasama: Nominated for Best New Restaurant
Chicago has known for a long time that Kasama is something special. In 2021, it was the only restaurant to earn a coveted four-star review from the Chicago Tribune. But even before that, loyal fans were lining up each weekend for a chance to enjoy Kasama's outstanding Filipino fare and pastries (don't miss the ube and huckleberry basque cake). Their new tasting menu has elevated the space to one of the city's most acclaimed restaurants.
Parachute: Nominated for Outstanding Restaurant 
Beverly Kim and Johnny Clark, chefs and owners of Parachute in Avondale, are no strangers to award nominations. The couple won the James Beard award for Best Chef: Great Lakes in 2019, and their intimate Korean-American spot Parachute has earned plenty of accolades, including Best New Restaurant from Bon Appetit. If you go, be sure to make a reservation — and to order the famous bing bread.
Jason Vincent of Giant: Nominated for Outstanding Chef
In Logan Square, Jason Vincent's tiny restaurant has made a big name for itself. The streamlined menu changes often and defies easy description, offering everything from uni shooters to scallion pancakes to king crab tagliatelle. Vincent has previously been nominated for Best Chef: Great Lakes and was named a Food & Wine Best New Chef in 2013.
Oriole: Nominated for Outstanding Restaurant 
With two Michelin stars under its belts, Oriole is now in the running for a national James Beard Award. ​​Tucked into an alleyway in the bustling West Loop, Oriole has earned national recognition for its interactive, non-stuffy tasting menus. Noah Sandoval, the chef-owner who first started cooking to support his punk music career, is also a semi-finalist for Best Chef: Great Lakes.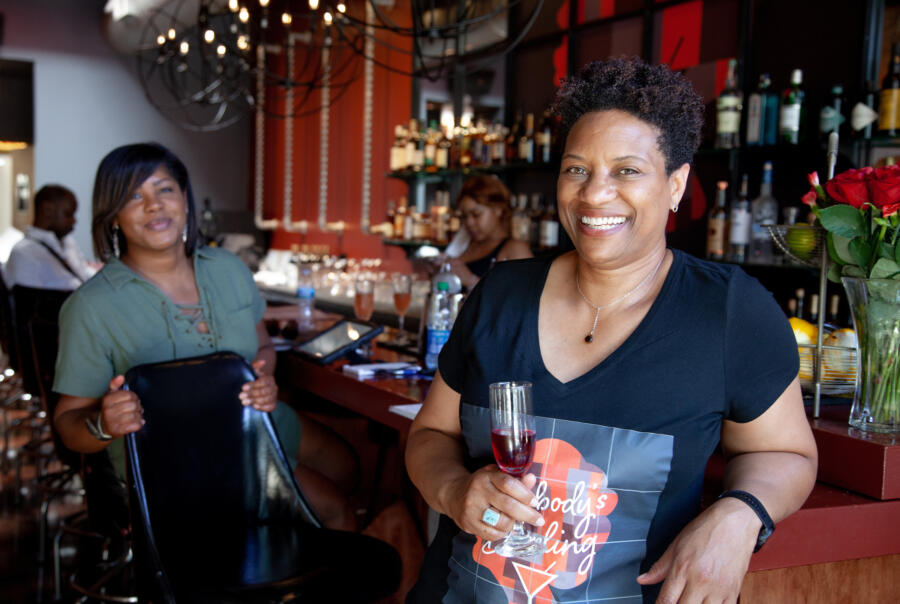 Nobody's Darling; photo by Susanne Fairfax
Nobody's Darling: Nominated for Outstanding Bar Program
This black-owned, women-owned cocktail bar in Andersonville has been a welcoming and inclusive space from the minute they opened their doors last year. The queer-friendly spot offers a creative cocktail menu, with elevated takes on classic cocktails — the Southside Lychee Martini is a favorite.
Spotlight: Meet the team behind Nobody's Darling
Porto: Nominated for Outstanding Pastry Chef
Take a trip to the coast of Portugal, without leaving Chicago. In trendy West Town, Porto shines with a "Michelin-starred love letter to the fishing villages and farmsteads along the Atlantic Coast." The interior is jaw-droppingly stunning, and so are the pastries by nominated chef Shannah Primiano. Try inventive creations like jamón Ibérico ice cream with fig jam and acorn flour cake.
Justice of the Pies: Nominated for Outstanding Baker
Maya-Camille Broussard learned to bake from her father, a defense attorney and "Pie Master." Now, she serves up anything with a crust — sweet pies, savory quiches, and flaky tarts — and has earned her first James Beard nomination. Her bakery also has a social mission and offers baking workshops for young children from lower-income communities.
Regional James Beard Award nominees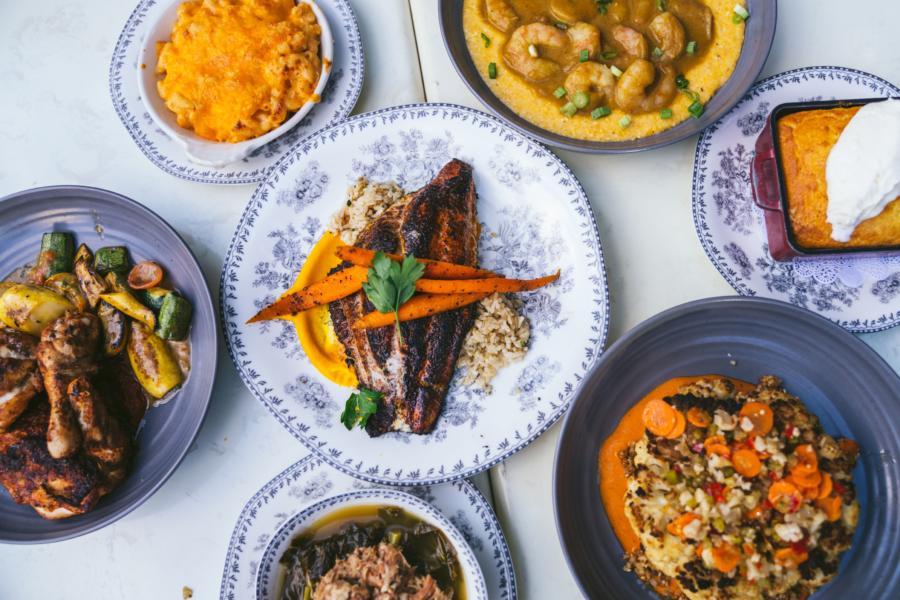 Virtue
The following Chicago chefs have been nominated for Best Chef: Great Lakes in 2022:
Rodolfo Cuadros, Amaru and Bloom Plant Based Kitchen
Diana Dávila Boldin, Mi Tocaya Antojería
Paul Fehribach, Big Jones
Jason Hammel, Lula Cafe
Dave Park, Jeong
Darnell Reed, Luella's Southern Kitchen
Noah Sandoval, Oriole
John Shields and Karen Urie Shields, Smyth
Erick Williams, Virtue Restaurant & Bar