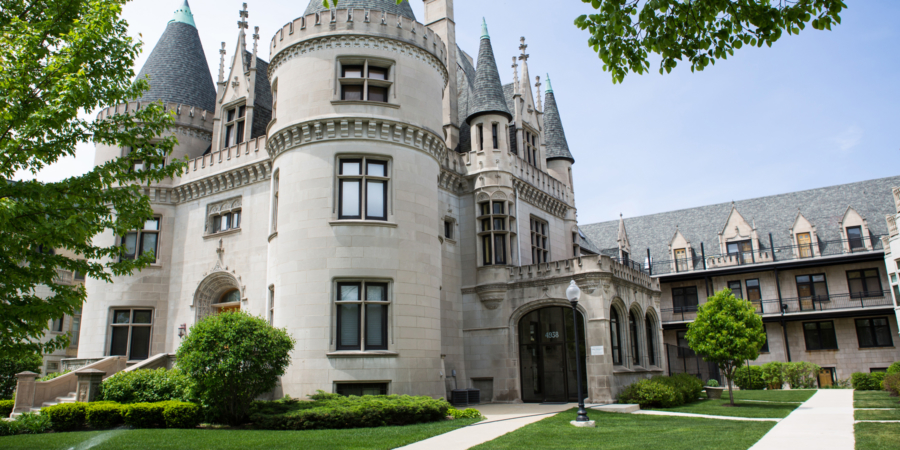 Welcome to our new series of self-guided Chicago Greeter tours, presented by Bank of America. Each walking tour is created by a knowledgeable local to showcase their favorite hidden gems and fascinating history behind Chicago's unique neighborhoods.
This tour is based on one created by Kineret Jaffe, who has lived in the area since 1987. Her tour of Kenwood covers the neighborhood's many architectural gems, along with some must-see stops in the surrounding Hyde Park area.
See Kenwood like a local
Kenwood is a small pocket neighborhood that is closely linked with nearby Hyde Park. The area was a suburb until 1889 and many wealthy Chicago businessmen built their mansions in the area in the late 19th and early 20th century. 
Today, this tiny neighborhood is overflowing with stunning residential architecture. The quiet, walkable streets are lined with historic mansions, sleek contemporary homes, and even a former presidential residence. In fact, the Hyde Park–Kenwood Historic District is recognized by the National Register of Historic Places.
Insider tip: One of the easiest ways to get to Kenwood is by bus. Just hop on the #6 bus heading south from the Loop and get off at the Lake Park/Hyde Park Boulevard stop.
The first stop on our itinerary is the Chicago home of former President Barack Obama and his family at 5046 S. Greenwood Ave. Many of us in the neighborhood were used to seeing them and the house was guarded 24/7 by the Secret Service. The family moved to the White House in 2009 and it's now possible for pedestrians to stand in front of the house to take pictures.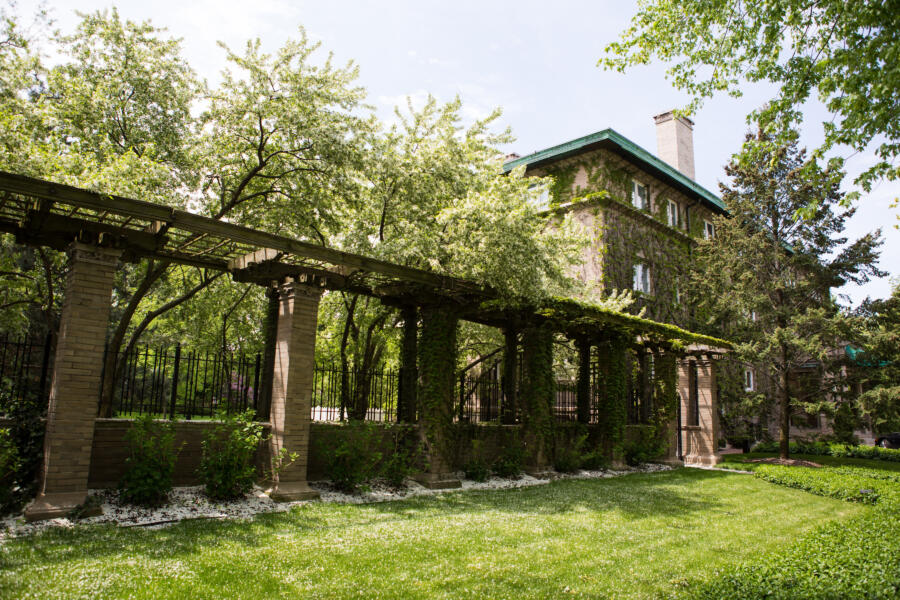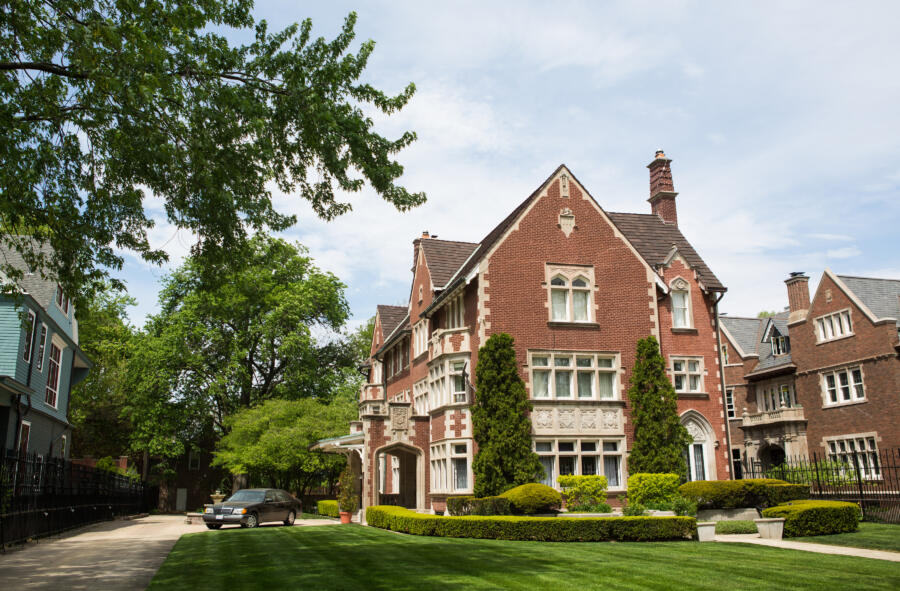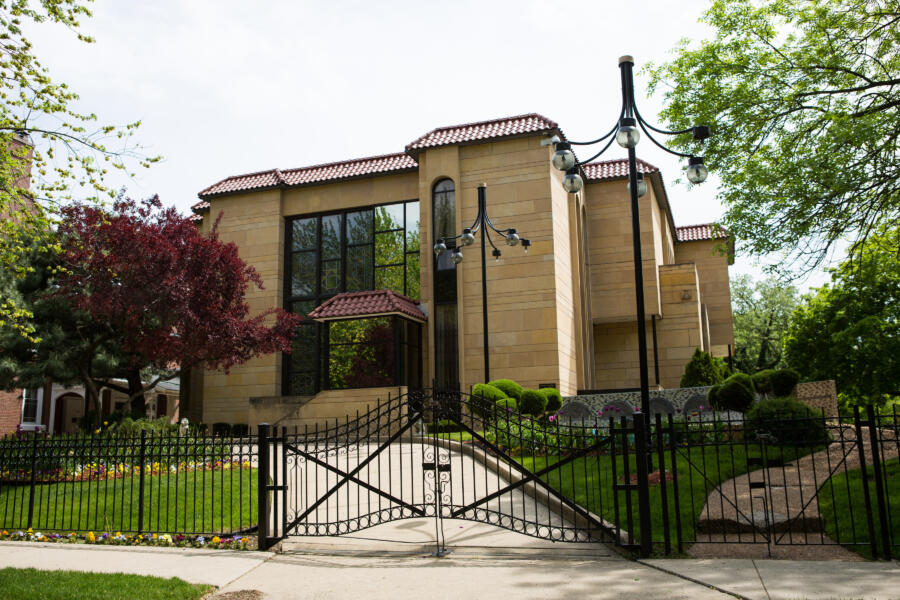 Other nearby highlights include:
Stop to admire the Jeanne Gang-designed apartment building on Hyde Park and Lake Park Boulevards. The prolific architect is also behind several noteworthy Chicago buildings, including the tallest woman-designed building in the world.

Across the street from the Obama house is

K.A.M. Isaiah Israel temple, the oldest Jewish congregation in Chicago. The current building, which dates back to 1924, is constructed in a Byzantine style, complete with a minaret — very unusual for synagogue architecture — and is listed on the National Register of Historic Places.
The Rosenwald Mansion at 4901 S. Ellis Ave. was constructed by the founder of Sears, Roebuck, in 1902. One of the largest single family homes in the city, it's known for its impressive facade and extensive gardens.
Next, head to the Little Black Pearl, a nonprofit cultural art center designed to provide a safe, creative space for the community's youth. Don't miss the adjoining Carver 47, a beautiful and welcoming all-day cafe and market. 
Gustavus F Swift House, photo by Adam Alexander
Now head to Kenwood Avenue to spot two "bootleg" Frank Lloyd Wright homes. The McArthur House (4852 S. Kenwood Ave.) and the Blossom House (4858 S. Kenwood Ave.), were designed by Wright in 1892 while he was still working for famed architect Louis Sullivan (known as 'the father of skyscrapers'), so he was not allowed to sign his own name to the architectural plans. The Blossom House had fallen into a terrible state of disrepair until it was sold and renovated just a few years ago.
This area has some of the largest homes in Kenwood, including Mohammed Ali's former house at 4944 S. Woodlawn Ave. The nearby Heller House at 5132 S. Woodlawn Ave. was built by Frank Lloyd Wright in 1896. Unlike the earlier houses we saw, this house clearly shows elements of Wright's signature Prairie style, and is listed on the National Register of Historic Places.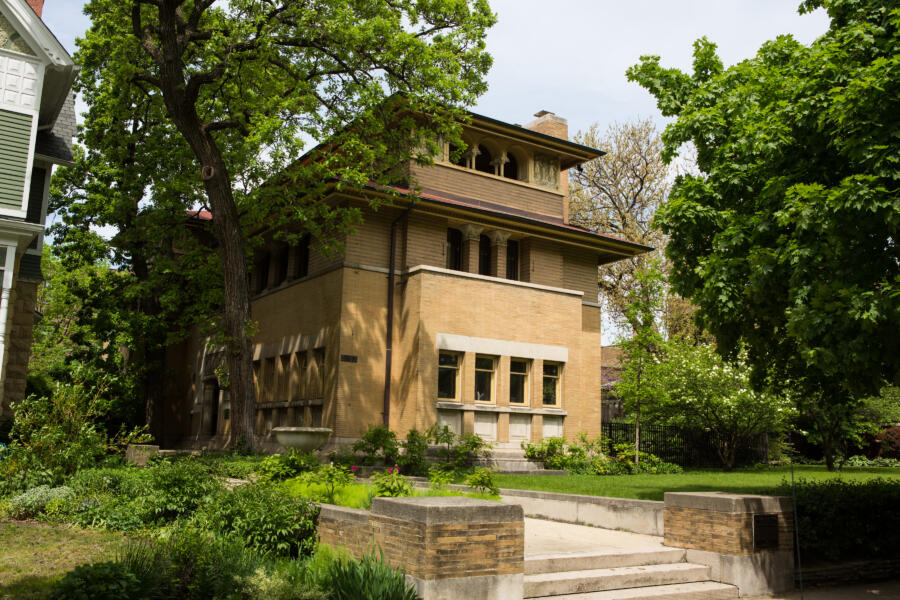 Frank Lloyd Wright's Heller House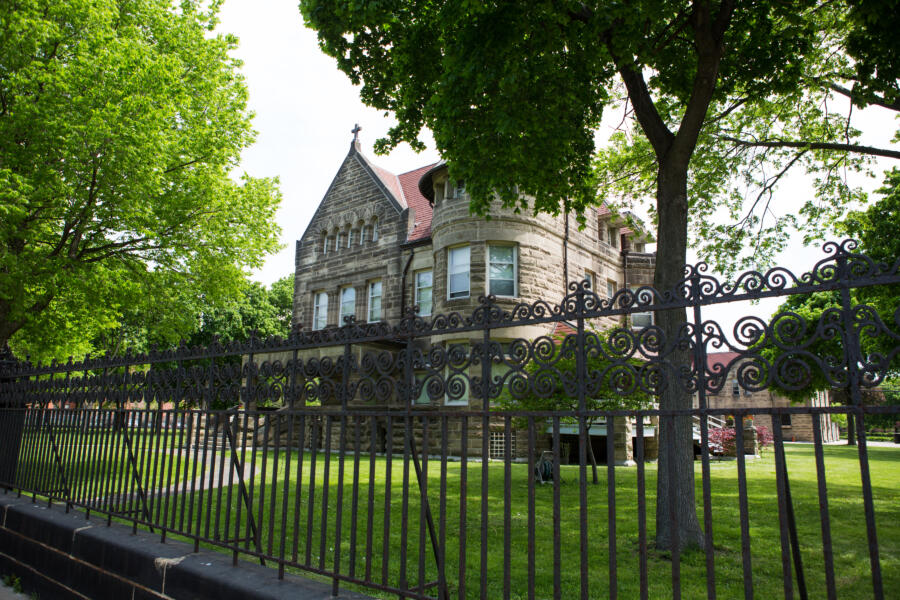 Martin A Ryerson House , photo by Adam Alexander
A few blocks away you'll find another piece of presidential history — the Obama kissing rock. The stone on the corner of 53rd and South Dorchester has a plaque with a photo of Barack and Michele Obama and the inscription, "On our first date, I treated her to the finest ice cream Baskin-Robbins had to offer, our dinner table doubling as the curb." The Hyde Park Hair Salon at 5234 S. Blackstone Ave. has encased the chair in which President Obama would sit in plexiglass, and the barbers are happy to pose for pictures.
If you have time, check out the Hyde Park Art Center, the city's oldest alternative exhibition space, and the large mural painted on the south facade. Or head a few blocks east to Lake Michigan to explore the lakefront parks (including Promontory Point).
Find more things to do and see in Kenwood..
Chicago Greeter: free guided tours
Taste, shop and explore the neighborhoods with a friendly local as your guide. Explore rich histories, diverse cultural traditions and hidden treasures. See sides of the city you may not have adventured out to on your own, and take away a truly authentic Chicago experience. Greeter visits are customized based on your choice of neighborhoods, language and interests.
Request a tour with a Chicago Greeter